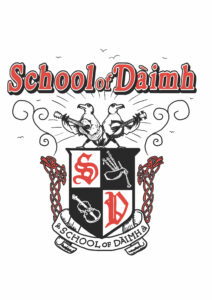 Congratulations to School of Dàimh at the Arisaig Hotel who has been nominated in Community Project of the Year sponsored by Traditional Arts and Culture Scotland in the MG ALBA Scots Trad Music Awards 2023. Vote for School of Dàimh at the Arisaig Hotel now!. It's going to be another great night at the MG ALBA Scots Trad Music Awards on Saturday 2nd December in Dundee's Caird Hall. Why not join us for a brilliant night of music and awards. Buy a ticket here.
We asked Ross of School of Dàimh at the Arisaig Hotel the following questions.
Tell us about yourself
The objective of School of Dàimh is to bring people together in order to develop their skills in session playing and groupwork by establishing confidence and repertoire.
The workshops take the form of intimate sessions where singers and mixed instumentalists combine to learn solid Highland standards and discover the joys of playing with like minded music lovers.
It runs twice a year and is hosted by the Arisaig Hotel.
Why are you involved in Scottish music?
Dàimh have been at the forefront of Scottish Traditional Music for 25 years and the 'School of Dàimh' offers the opportunity for us to pass on our infinite wisdom.
Any particular career highlights?
2023 saw the first ever international School of Dàimh which took place in the state of Washington, U.S.A.
What are your plans for the future?
The Washington School is already booked again for 2024 and we have plans afoot to expand with Schools in Vermont and Nova Scotia in 2025.
School of Dàimh at the Arisaig Hotel Social Media
Website: https://www.daimh.net/
Facebook: @daimhmusic
Twitter: @daimhmusic
Instagram: @daimhmusic
YouTube: @daimhmusic
TikTok: @
The 2023 MG ALBA Scots Trad Music Awards are on the 2nd December 2023! You will be able to watch it live in person (buy a ticket here),Watch it live in the UK at 9pm (GMT) on BBC ALBA and and around the world here. Bands performing on Saturday 2nd December include Peatbog Faeries, Mànran, Karine Polwart and Dave Milligan, Duncan Chisholm Band, Joy Dunlop Band, Aberdeen SC&T Youth and more!
If you would like to support Hands Up for Trad in their work with Scottish trad music and musicians why not become a friend of Hands Up for Trad. In addition to our high profile events like the Scots Trad Music Awards, we also deliver a less well known, education programme for young people from 8yrs right through to young adults at the start of their careers. Read more here.