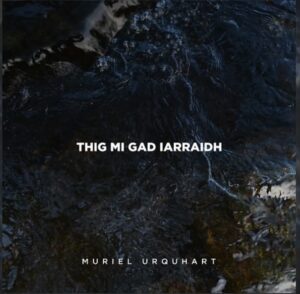 Congratulations to Muriel Urquhart who has been nominated in Gaelic Singer of the Year sponsored by Highland Society of London in the MG ALBA Scots Trad Music Awards 2023. Vote for Muriel Urquhart now!. It's going to be another great night at the MG ALBA Scots Trad Music Awards on Saturday 2nd December in Dundee's Caird Hall. Why not join us for a brilliant night of music and awards. Buy a ticket here.
We asked Muriel of Muriel Urquhart the following questions.
Tell us about yourself
From Lewis originally. Native Gàidhlig speaker (didn't have a word of English until I went to school). I am a lecturer at SMO and I previously worked as a journalist for Grampian TV on their first ever daily Gaelic news programme Telefios.
Why are you involved in Scottish music?
I have loved Gaelic singing all my life. My mum was always singing Gaelic songs and I picked up a lot from her and the music she played. I joined Còisir Òg a' Bhac when I was 6 and announced at age 4 that I was going to the Mod!
Any particular career highlights?
I recorded my first album last year. It was daunting but so glad I did it now. Another career highlight was probably singing every Friday morning before I went to school and my mum did the shopping we would go to Bùth Murdo Maclean which was like a Lewis version of a department store.. anyway the manager was related to my dad and was an amazing presentor in church (Gàidhlig) and he would make me stand on a wee stool and sing a song then he'd give me 10p.
What are your plans for the future?
To keep going singing old Gaelic songs especially from Lewis that might very well die out if they don't get an airing. I'd love to collaborate with new bands too. I love what Valtos and Niteworks are doing!
Muriel Urquhart Social Media
Website: https://www.murielurquhart.com/
Facebook: @
Twitter: @
Instagram: @muriel_urquhart
YouTube: @
TikTok: @
The 2023 MG ALBA Scots Trad Music Awards are on the 2nd December 2023! You will be able to watch it live in person (buy a ticket here),Watch it live in the UK at 9pm (GMT) on BBC ALBA and and around the world here. Bands performing on Saturday 2nd December include Peatbog Faeries, Mànran, Karine Polwart and Dave Milligan, Duncan Chisholm Band, Joy Dunlop Band, Aberdeen SC&T Youth and more!
If you would like to support Hands Up for Trad in their work with Scottish trad music and musicians why not become a friend of Hands Up for Trad. In addition to our high profile events like the Scots Trad Music Awards, we also deliver a less well known, education programme for young people from 8yrs right through to young adults at the start of their careers. Read more here.