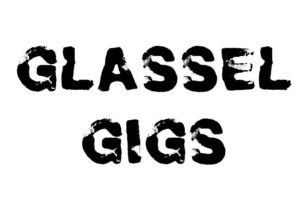 Congratulations to Glassel Gigs who has been nominated in Club of the Year in the MG ALBA Scots Trad Music Awards 2023. Vote for Glassel Gigs now!. It's going to be another great night at the MG ALBA Scots Trad Music Awards on Saturday 2nd December in Dundee's Caird Hall. Why not join us for a brilliant night of music and awards. Buy a ticket here.
We asked Bryony of Glassel Gigs the following questions.
Tell us about yourself
Glassel Gigs evolved from an initial series of annual one day open air music festivals that began 25 years ago.
The gigs as they are today began through meeting and becoming friends with Orcadian musicians Saltfishforty who played at the open air Gigs. They returned after the festival for a stand-alone Saltfishforty trad concert in the hall, and Glassel Gigs as they are today were born!
We were all fans of trad and folk music in various ways already, and the idea that we could expand on the success of the Saltfish gig began to take shape.
The main concept is organising a gig where everyone involved has the perfect experience … the musicians, the sound engineer, and the audience who are such an integral part of the whole event … we just want for all of us to have a great time. The feeling when it all comes together and you can't quite believe the joy you feel is phenomenal!
Our dedicated and passionate committee are key to the success of the Glassel gigs, also our loyal audiences who travel from a catchment area of up to 50 miles outwith our rural location.
Why are you involved in Scottish music?
Primarily we are all fans of live music, in particular trad and folk, and we're proud of our Scottish roots, so we feel that it's a privilege to be able to dip a toe into a world that we have looked in on and admired for so long. Glassel Hall is the perfect venue to stage such music and song and we wish to keep the tradition going in our area.
The musicians we meet are all such lovely folk, and with a unique and interesting view of the world that's so different to ours, so being involved in traditional music has expanded our horizons enormously.
Any particular career highlights?
To be honest every gig feels like a highlight!
But …
Every gig allows us the chance to provide hospitality to folk we admire … so sitting round Bryony's kitchen table pre-gig and not quite believing who we're breaking bread with is always a highlight!
The anticipation of the reception we know artists are going to get from the Glassel audience when they arrive at the hall is a sweet feeling too! And that's before we even hear a note!
We have had the incredibly good fortune of being able to bring to fruition ideas for gigs, live recordings, special performances, and collaborations that wouldn't otherwise have happened, and we are extremely proud to have been able to do that!
Oh, and the after gig party is usually pretty good fun … !
What are your plans for the future?
Our quest is the same today as it was 25 years ago … to continue to hone the Glassel experience for everyone and to create the perfect gig for all involved.
If we can continue with the success we have had over the years, then the future will be very exciting.
Glassel Gigs Social Media
Website:
Facebook: @
Twitter: @
Instagram: @
YouTube: @
TikTok: @
The 2023 MG ALBA Scots Trad Music Awards are on the 2nd December 2023! You will be able to watch it live in person (buy a ticket here),Watch it live in the UK at 9pm (GMT) on BBC ALBA and and around the world here. Bands performing on Saturday 2nd December include Peatbog Faeries, Mànran, Karine Polwart and Dave Milligan, Duncan Chisholm Band, Joy Dunlop Band, Aberdeen SC&T Youth and more!
If you would like to support Hands Up for Trad in their work with Scottish trad music and musicians why not become a friend of Hands Up for Trad. In addition to our high profile events like the Scots Trad Music Awards, we also deliver a less well known, education programme for young people from 8yrs right through to young adults at the start of their careers. Read more here.