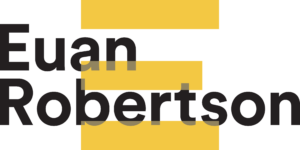 Congratulations to Euan Robertson who has been nominated in Production Awards 2023: Photographer in the MG ALBA Scots Trad Music Awards 2023. Vote for Euan Robertson now!. It's going to be another great night at the MG ALBA Scots Trad Music Awards on Saturday 2nd December in Dundee's Caird Hall. Why not join us for a brilliant night of music and awards. Buy a ticket here.
We asked Euan the following questions.
Tell us about yourself
I've been photographing musicians for around 14 years. I started documenting crazy shows with Detour Scotland and progressed to be T in The Park photographer and later on the TRNSMT & Connect teams. I've photographed more shows than I could count. At some point along the way I started photographing portraits for artist's promo materials and album releases. I've worked with some of the very best trad bands in the country and never tire of spending time in the company of such talented musicians.
Why are you involved in Scottish music?
Scottish music was the very reason I developed a passion for photography. Documenting bands on and off stage was where my interest was piqued and that hasn't diminished in all the time I've been doing it. The creativity and wealth of talent in Scotland is almost unbelievable. There's always somebody new to discover.
Any particular career highlights?
I've been lucky enough to work with some of my heroes, and each of those instances are special to me. Going from being a fan in the crowd to photographing on stage is always a pinch yourself moment.
What are your plans for the future?
I've done bits and pieces of video over the years but would love to start working on some documentary projects and music videos. My first love is always going to be photos and seeing my work on the cover of albums is an unrivalled high, so lots more of that!
Euan Robertson Social Media
Website: https://www.euanrphoto.com
Instagram: @euanrphoto
The 2023 MG ALBA Scots Trad Music Awards are on the 2nd December 2023! You will be able to watch it live in person (buy a ticket here),Watch it live in the UK at 9pm (GMT) on BBC ALBA and and around the world here. Bands performing on Saturday 2nd December include Peatbog Faeries, Mànran, Karine Polwart and Dave Milligan, Duncan Chisholm Band, Joy Dunlop Band, Aberdeen SC&T Youth and more!
If you would like to support Hands Up for Trad in their work with Scottish trad music and musicians why not become a friend of Hands Up for Trad. In addition to our high profile events like the Scots Trad Music Awards, we also deliver a less well known, education programme for young people from 8yrs right through to young adults at the start of their careers. Read more here.