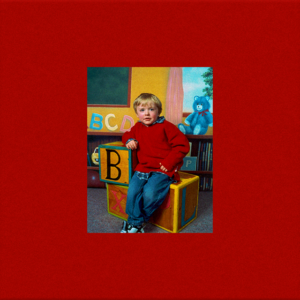 Congratulations to Tiernan Courell who has been nominated in Original Work of the Year sponsored by Gordon Duncan Memorial Trust, Trad Video of the Year in the MG ALBA Scots Trad Music Awards 2022. Vote for Tiernan Courell now!. It's going to be another great night at the MG ALBA Scots Trad Music Awards on Sunday 4th December in Dundee's Caird Hall. Why not join us for a brilliant night of music and awards. Buy a ticket here.
We asked Tiernan of Tiernan Courell the following questions.
Tell us about yourself
Tiernan Courell is an Irish flute and whistle player, originally from Sligo but now based in Scotland. In 2016, Tiernan moved to Glasgow to study Traditional music at the Royal Conservatoire of Scotland. Tiernan was exposed to some of traditional music's best young musicians during this time.
In January of 2017, he and his closest University friends launched the band TRIP. Since its formation, TRIP has played at festivals such as Celtic Connections, Sligo Live, Belfast Winter Trad fest, Viljandi Folk Music Festival, Orkney Folk Fest, HebCelt and many more. In January 2022, TRIP released their debut album 'A Drop for Neptune, ' which received high acclaim. They continue to ride their upward trajectory by gigging and creating new music together.
Tiernan has a thriving solo career as well as been involved in many successful collaborative projects. In 2017, Tiernan won the prestigious All Ireland Senior Flute competition at the Fleadh Cheoil and since then has released a debut EP titled, 'How's About Now?'. The EP comprises of a mixture of Tiernan's compositions and traditional tunes, which he has gathered throughout the years. Since the release of his EP at the world-famous festival 'Piping Live!', Tiernan continues to gig and write music of his own.
Composing and performing are Tiernan's biggest passions in life, and his musical journey has only just begun.
Why are you involved in Scottish music?
I studied at the Royal conservatoire of Scotland for 4 year.
Any particular career highlights?
Playing with my band TRIP at Vjiandi folk fest in Estonia!
What are your plans for the future?
Do music and record m
Tiernan Courell Social Media
Website: https://tiernancourellmusic.wixsite.com/my-site
Facebook: @TiernanCourellMusic
Twitter: @
Instagram: @TiernanCourellMusic
YouTube: @TiernanCourellMusic
TikTok: @tiernancourellmusic
The 2022 MG ALBA Scots Trad Music Awards are back to normal on the 4th December 2022! You will be able to watch it live in person (buy a ticket here),Watch it live in the UK at 9pm (GMT) on BBC ALBA and and around the world here. Bands performing on Sunday 4th December include Elephant Sessions, Fara, Trip, Eryn Rae Trio, The Auldeners, Gordon Shand Scottish Dance Band, Irish Minstrels, Tayside Young Fiddlers, and a James Alexander Tribute.
If you would like to support Hands Up for Trad in their work with Scottish trad music and musicians why not become a friend of Hands Up for Trad. In addition to our high profile events like the Scots Trad Music Awards, we also deliver a less well known, education programme for young people from 8yrs right through to young adults at the start of their careers. Read more here.