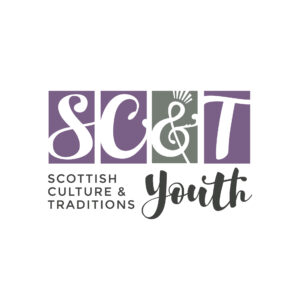 Congratulations to SC&T Youth who has been nominated in Community Project of the Year sponsored by Innes and Campbell Communications in the MG ALBA Scots Trad Music Awards 2022. Vote for SC&T Youth now!. It's going to be another great night at the MG ALBA Scots Trad Music Awards on Sunday 4th December in Dundee's Caird Hall. Why not join us for a brilliant night of music and awards. Buy a ticket here.
We asked Laura Harrington and of SC&T Youth the following questions.
Tell us about yourself
SC&T Youth is an organisation providing exciting and inclusive Scottish Traditional music opportunities for young people aged 6-26 in the North East of Scotland. With a real passion for youth, traditional music and community, project managers Laura Harrington and Kirsty Campbell launched the project in 2019 under the umbrella of Scottish Culture & Traditions (SC&T) which is based in Aberdeen/Aberdeenshire. SC&T Youth is a vibrant community full of like minded young folk and has grown over the years with the youth and their ideas very much at the heart of the project. A year round programme of both in person and online events is now offered under these main strands:
– Taster Sessions
– Weekly Groupwork Class
– Summer Youth Camp (with residential option!)
– Workshops
– Performances
Thanks to our main funder, Creative Scotland, and our fantastic local partners, all of SC&T Youth activities are primarily FREE, or very low cost, which allows us to be as accessible as possible for young people and their families.
SC&T Youth is for young people aged 6-26 with 3 separate categories – Primary (age 6-10), Secondary (age 11-17) and Students (age 18-26), and throughout the year we have workshops and events that are suitable for all ages but also ones that are tailored towards the specific age group and ability. There are taster sessions for complete beginners all the way through to intensive masterclass workshops for advanced players. It is important to us to be able to make Scottish Traditional music fun and inclusive whilst also helping to grow and inspire young people that are already involved.
Why are you involved in Scottish music?
Both Laura, a fiddler from Shetland, and Kirsty, a flute/piano player from Oban, have been immersed in Scottish music from a young age. The sense of community and all round fun that goes hand in hand with Scottish Traditional music is second to none.
The tunes; the craic; the huge array of talent in Scotland; the shared experience of having something in common with people you do or don't know – it's simply wonderful! What better way to continue this than by inspiring the young folk to be involved and carry on the music and traditions for generations to come.
Any particular career highlights?
The SC&T Youth Camp has always been a particular highlight in the SC&T Youth calendar! Like so many others, we had to change our project to being online in 2020 and 2021 but that didn't stop the Youth Camp still happening, albeit online, and we were delighted to welcome young people from all over the world to join us for a week of zoom sessions, quizzes and online concerts.
This year however, it was absolutely fantastic to be able to bring over 100 9-17 year olds together in person for a 5 day camp in Aberdeen with some of Scotland's finest musicians and tutors. It was an action packed week full of trying out new instruments, lunches in the sun, a pizza party, many arts and crafts, 'Ceilidh and Cake night', an end of week concert for friends and family and lots and lots of music! Many of our participants were regeneration areas around Aberdeen and having the Youth Camp totally FREE was amazing and provided an opportunity for these young people that they would not have had otherwise.
As well as running the main Youth Camp, we held a 5 day Mini Camp this summer for 6-8 year olds which has also been a real highlight for us. It's so important that we can provide opportunities to young people that haven't even heard of Scottish music before or don't quite know what they want to play yet and the Mini Camp certainly got them all very enthused!
The top 3 words when we asked participants to describe the Youth Camp were:
"Fun" , "Creative" and "Friendly"!
Being nominated for this award also definitely has to be a career highlight. We are so thankful for all the support from volunteers/tutors/SC&T Board members/parents/carers and most of all, the young people! Everyone involved has helped bring SC&T Youth to where it is today, so thank you kindly.
What are your plans for the future?
We have so many plans for the future! First and foremost, as we are a non-profit organisation, we need to apply for more funding so we can continue SC&T Youth going forward. We currently have confirmed funding until May 2023 and from now until then we have a series of Scots Song workshops coming up, several performances, another 10 week term of Groupwork classes, family taster sessions and student sessions/ceilidhs!
We plan to continue to strengthen our fantastic partnerships with local organisations to help grow Scottish Traditional music and strive to reach and inspire more young people in the North East of Scotland and further afield.
SC&T Youth Camp 2023 is already in the diary, (July 10th – 14th 2023), funding dependent, and we're so excited about all the ideas the young folk have given us!
Above all else, SC&T Youth very much look forward to bringing more opportunities for the youth of today to be involved in our fabulous Scottish culture and traditions.
You can keep up to date with what's going on at SC&T Youth by signing up to our newsletter here. (https://scottishculture.us17.list-manage.com/subscribe?u=e879f93123072b131447c0368&id=d884cc008c)
SC&T Youth Social Media
Website: https://www.scottishculture.org
Facebook: @scatyouth
Twitter: @
Instagram: @scatyouth
YouTube: @https://www.youtube.com/channel/UC_BXN5j07PJshPTnpJ2HZPQ
TikTok: @
The 2022 MG ALBA Scots Trad Music Awards are back to normal on the 4th December 2022! You will be able to watch it live in person (buy a ticket here),Watch it live in the UK at 9pm (GMT) on BBC ALBA and and around the world here. Bands performing on Sunday 4th December include Elephant Sessions, Fara, Trip, Eryn Rae Trio, The Auldeners, Gordon Shand Scottish Dance Band, Irish Minstrels, Tayside Young Fiddlers, and a James Alexander Tribute.
If you would like to support Hands Up for Trad in their work with Scottish trad music and musicians why not become a friend of Hands Up for Trad. In addition to our high profile events like the Scots Trad Music Awards, we also deliver a less well known, education programme for young people from 8yrs right through to young adults at the start of their careers. Read more here.