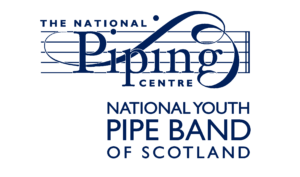 Congratulations to National Youth Pipe Band of Scotland who has been nominated in Scottish Pipe Band of the Year sponsored by The National Piping Centre in the MG ALBA Scots Trad Music Awards 2022. Vote for National Youth Pipe Band of Scotland now!. It's going to be another great night at the MG ALBA Scots Trad Music Awards on Sunday 4th December in Dundee's Caird Hall. Why not join us for a brilliant night of music and awards. Buy a ticket here.
We asked Steven of National Youth Pipe Band of Scotland the following questions.
Tell us about yourself
As a charitable project ran by the National Piping Centre, the National Youth Pipe Band of Scotland seeks to support pipe bands across Scotland and individual young people through unique experiences around the development of Pipe Band music.
We form a community bringing young people together through the tradition and explore new ideas to determine what is possible outside of competition in the concert setting.
The NYPBS provides unique development opportunities for young people aged 10-25 through our National Bands, Outreach programme and projects targeting social and creative progress within the tradition.
Why are you involved in Scottish music?
To create a space for young people to connect and develop themselves and each other whilst evolving a tradition we all love and representing it across the world. We believe collaboration and inclusion go hand-in-hand and wish to provide a space for young people to connect through music.
Any particular career highlights?
We're celebrating our 20th Anniversary and have a lot to celebrate from the past 20 Years, however recent highlights include a Senior Band member closing Celtic Connections at the Hydro during lockdown, putting together a short film featuring live and remote recordings of brand new music with various composers for Piping Live!, a couple of our Junior Band members appearing on Blue Peter, recording performances for last year's Trad Awards, as well as welcoming the Ukraine football team to Scotland by playing both anthems at Kelvingrove Museum.
We also enjoyed festival performances this summer including both Dandelion Festivals, and working with 10 young composers to create brand new ambitious work for Pipe Band concert performance, and debuting it at Piping Live!. We also launched a new paid work experience programme for 18-25 year olds alongside a return to in-person outreach events in both Glasgow and Dumfries so far this year.
What are your plans for the future?
We have a number of exciting performances lined up including our Celtic Connections performance on the 4th of Feb and our end of year concert at the Usher Hall on the 2nd of April. We also have outreach events online and in person in the new year and we are looking forward to performing at Aspen Music Festival in July.
National Youth Pipe Band of Scotland Social Media
Website: https://www.nypbs.co.uk/
Facebook: @nypbos
Twitter: @nypbos
Instagram: @nypbos
YouTube: https://www.youtube.com/channel/UCPbDnlpGtWvoBHfA3avhhhg/featured
The 2022 MG ALBA Scots Trad Music Awards are back to normal on the 4th December 2022! You will be able to watch it live in person (buy a ticket here),Watch it live in the UK at 9pm (GMT) on BBC ALBA and and around the world here. Bands performing on Sunday 4th December include Elephant Sessions, Fara, Trip, Eryn Rae Trio, The Auldeners, Gordon Shand Scottish Dance Band, Irish Minstrels, Tayside Young Fiddlers, and a James Alexander Tribute.
If you would like to support Hands Up for Trad in their work with Scottish trad music and musicians why not become a friend of Hands Up for Trad. In addition to our high profile events like the Scots Trad Music Awards, we also deliver a less well known, education programme for young people from 8yrs right through to young adults at the start of their careers. Read more here.