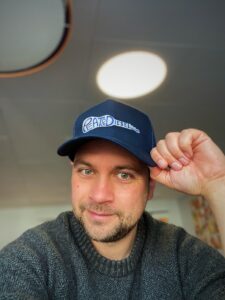 Congratulations to Keith Morrison (Wee Studio) who has been nominated in Studio Engineer of the Year in the MG ALBA Scots Trad Music Awards 2022. Vote for Keith Morrison (Wee Studio) now!. It's going to be another great night at the MG ALBA Scots Trad Music Awards on Sunday 4th December in Dundee's Caird Hall. Why not join us for a brilliant night of music and awards. Buy a ticket here.
We asked Keith of Keith Morrison (Wee Studio) the following questions.
Tell us about yourself
I started wee studio in 2008. I have played with and recorded many acts in the western isles and mainland Scotland. Including face the west, heron valley, peat & diesel and many others. I also run wee studio records, a record label to help promote and sell the acts products. I also work as a composer, mixing engineer and session musician. A bit of everything everyday!
Why are you involved in Scottish music?
I grew up on the outskirts of Stornoway performing music with my musical parents. Ceilidh bands, fiddle groups lead to bands that travelled all over Scotland, which lead to the UK and worldwide as the years went by. I love the adventures and the culture (craic). It's a good life. Much better than "real" work!
Any particular career highlights?
Touring Asia with Face the West
Touring the US with Heron Valley
Doing live sound in large venues (O2 London, Hydro among others) for Colin Macleod and Peat & Diesel
Producing and Recording the Peat & Diesel albums that people love so much!
What are your plans for the future?
Currently building a state of the art (and massive) recording studio in Ness on the Isle of Lewis.
More touring with Heron Valley and Peat & Diesel.
A lot more recording!
Keith Morrison (Wee Studio) Social Media
Website: Http://Www.weestudio.co.uk
Facebook: @weestudio
Twitter: @weestudio
Instagram: @weestudio
YouTube: @weestudiotube
TikTok: @weestudio
The 2022 MG ALBA Scots Trad Music Awards are back to normal on the 4th December 2022! You will be able to watch it live in person (buy a ticket here),Watch it live in the UK at 9pm (GMT) on BBC ALBA and and around the world here. Bands performing on Sunday 4th December include Elephant Sessions, Fara, Trip, Eryn Rae Trio, The Auldeners, Gordon Shand Scottish Dance Band, Irish Minstrels, Tayside Young Fiddlers, and a James Alexander Tribute.
If you would like to support Hands Up for Trad in their work with Scottish trad music and musicians why not become a friend of Hands Up for Trad. In addition to our high profile events like the Scots Trad Music Awards, we also deliver a less well known, education programme for young people from 8yrs right through to young adults at the start of their careers. Read more here.