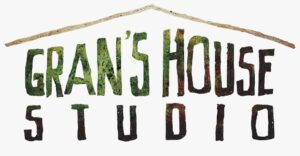 Congratulations to Gran's House Studio who has been nominated in Recording Studio of the Year in the MG ALBA Scots Trad Music Awards 2022. Vote for Gran's House Studio now!. It's going to be another great night at the MG ALBA Scots Trad Music Awards on Sunday 4th December in Dundee's Caird Hall. Why not join us for a brilliant night of music and awards. Buy a ticket here.
We asked Angus of Gran's House Studio the following questions.
Tell us about yourself
Gran's House was originally Angus Lyon's grandparent's house, which is located on the farm where he grew up. It has now become a space to make music and is used by many of the UK's top musicians. The studio started in 2007 with only a few mics and a laptop. Over the years the studio has grown and now offers a huge variety of equipment, as well as two live rooms and accommodation.
Why are you involved in Scottish music?
As a musician, I'm been involved in Scottish music since I first picked up an Accordion. When I was about to record the album '18 months later' in 2006, with Ruaridh Campbell, we decided to try and record it ourselves and from that album, I was asked to record another few folk albums. This has now continued over the years and although we record lots of different musical genres, traditional Scottish music has always been the heartbeat of the studio and the world I always feel most at home.
Any particular career highlights?
Just walking into my Grandparent's house every morning and thinking how crazy it is that we now make records here.
What are your plans for the future?
Who knows?! I never thought any of this would happen so I'm excited to see what direction music will take us next. We're always thinking of ways to make the studio a more creative & comfortable place for musicians to come and spend time in, so I'll be delighted if we continue to improve and welcome musicians from all different walks of life.
Gran's House Studio Social Media
Website: http://granshousestudio.com
Facebook: @granshousestudio
Twitter: @granshouse
Instagram: @granshousestudio
YouTube: @
TikTok: @
The 2022 MG ALBA Scots Trad Music Awards are back to normal on the 4th December 2022! You will be able to watch it live in person (buy a ticket here),Watch it live in the UK at 9pm (GMT) on BBC ALBA and and around the world here. Bands performing on Sunday 4th December include Elephant Sessions, Fara, Trip, Eryn Rae Trio, The Auldeners, Gordon Shand Scottish Dance Band, Irish Minstrels, Tayside Young Fiddlers, and a James Alexander Tribute.
If you would like to support Hands Up for Trad in their work with Scottish trad music and musicians why not become a friend of Hands Up for Trad. In addition to our high profile events like the Scots Trad Music Awards, we also deliver a less well known, education programme for young people from 8yrs right through to young adults at the start of their careers. Read more here.