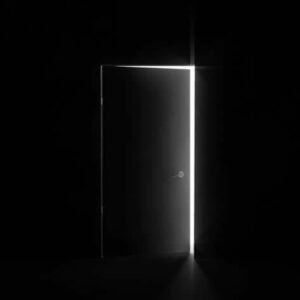 Congratulations to Darkdoor lighting design who has been nominated in Lighting Designer of the Year in the MG ALBA Scots Trad Music Awards 2022. Vote for Darkdoor lighting design now!. It's going to be another great night at the MG ALBA Scots Trad Music Awards on Sunday 4th December in Dundee's Caird Hall. Why not join us for a brilliant night of music and awards. Buy a ticket here.
We asked Rob of Darkdoor lighting design the following questions.
Tell us about yourself
Grew up in Kilchrenan, Argyll and have a few folk in family who play music so was involved in live music from a young age. I moved down to Glasgow and got into production work through years of crewing in venues and learning the basics through to full time venue work in the Arches and Garage and onward to touring internationally with bands.
I currently still am hard at it still trying to keep learning and being inspired and taking the elements I have grown up with along the way.
Why are you involved in Scottish music?
The past few years have seen a massive creative burst in for bands out of Scotland specifically folk and trad bands, festivals and music videos. To be involved with Scottish bands is a great thing and well received wherever they go. I of course consider myself lucky to be asked on board.
Any particular career highlights?
Niteworks at the Barrowland Ballroom was a standout show for progression musically and for production with the band.
Being involved with Skyelive Festival from the very start has always been a highlight every year so far.
Martyn Bennet's Grit Orchestra at the Playhouse was another standout show for me.
What are your plans for the future?
Upcoming US and UK tours with Talisk
Niteworks at sold out SWG3 Glasgow Galvanizer yard is another to be excited about.
2023 will hopefully be a year where new and exciting concepts ideas and creativity push things forward for performance.
Darkdoor lighting design Social Media
Website: http://enterthedarkdoor.com
Facebook: @enterthedarkdoor
Twitter: @Darkdoorlights
Instagram: @enterthedarkdoor
YouTube: @
TikTok: @
The 2022 MG ALBA Scots Trad Music Awards are back to normal on the 4th December 2022! You will be able to watch it live in person (buy a ticket here),Watch it live in the UK at 9pm (GMT) on BBC ALBA and and around the world here. Bands performing on Sunday 4th December include Elephant Sessions, Fara, Trip, Eryn Rae Trio, The Auldeners, Gordon Shand Scottish Dance Band, Irish Minstrels, Tayside Young Fiddlers, and a James Alexander Tribute.
If you would like to support Hands Up for Trad in their work with Scottish trad music and musicians why not become a friend of Hands Up for Trad. In addition to our high profile events like the Scots Trad Music Awards, we also deliver a less well known, education programme for young people from 8yrs right through to young adults at the start of their careers. Read more here.