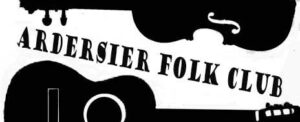 Congratulations to Ardersier International Folk Club who has been nominated in Club of the Year sponsored by The Fraser Shaw Trust in the MG ALBA Scots Trad Music Awards 2022. Vote for Ardersier International Folk Club now!. It's going to be another great night at the MG ALBA Scots Trad Music Awards on Sunday 4th December in Dundee's Caird Hall. Why not join us for a brilliant night of music and awards. Buy a ticket here.
We asked George of Ardersier International Folk Club the following questions.
Tell us about yourself
Ardersier International Folk Club is a group of like-minded people who meet every Tuesday and sing 'Round the Table' giving everyone an equal opportunity to perform their songs, tunes, poems, stories and chat. We are a non-membership club and are financed by everybody making a small donation on the night. We have a guest once a month and an annual weekend festival.
We encourage everyone and in particular young people to come along and play an instrument or sing a song. We have individuals who attend and perform who have never done so in public before, have some individuals who have a physical or learning disability whom we encourage and support to sing or play.
The club is also open to those who want to come along and listen, and we do have a regular audience.
We have a very broad view of what 'Folk Music' consists of and jokingly refer to it as 'Music sung by Folk'.
Why are you involved in Scottish music?
We could simply say, because we love music, but it is more than that. Many of us have been involved with Traditional Music for many years, have enjoyed the support, friendship and rewards that music brings. Music is good for physical and mental health; it promotes and assists learning and is just plainly good fun.
A number of us go out to perform in Nursing Homes and seeing the joy of individuals becoming involved if music brings great benefits to us as well.
Any particular career highlights?
There are many highlights for the club, our first guest, our first festival, the first time one of our non-performers opened for a guest, getting together again in person after lockdown. The main highlight for me as one of the volunteers who assists in running the club was the concert we ran in aid of Ukrainian Refugees. The village turned out in support, we had a full hall and raised £3,000.
What are your plans for the future?
To continue with our weekly club nights, encourage individuals to develop and perform if they wish, grow the club and have our monthly guests most of whom have been booked for 2023.
We will continue to grow and develop our weekend festival and seek opportunities to develop the Traditional Music scene in our area.
Ardersier International Folk Club Social Media
Website: https://ardersierfolkclub.org.uk/
Facebook: @https://www.facebook.com/groups/1657321574522664
Twitter: @
Instagram: @
YouTube: @
TikTok: @
The 2022 MG ALBA Scots Trad Music Awards are back to normal on the 4th December 2022! You will be able to watch it live in person (buy a ticket here),Watch it live in the UK at 9pm (GMT) on BBC ALBA and and around the world here. Bands performing on Sunday 4th December include Elephant Sessions, Fara, Trip, Eryn Rae Trio, The Auldeners, Gordon Shand Scottish Dance Band, Irish Minstrels, Tayside Young Fiddlers, and a James Alexander Tribute.
If you would like to support Hands Up for Trad in their work with Scottish trad music and musicians why not become a friend of Hands Up for Trad. In addition to our high profile events like the Scots Trad Music Awards, we also deliver a less well known, education programme for young people from 8yrs right through to young adults at the start of their careers. Read more here.