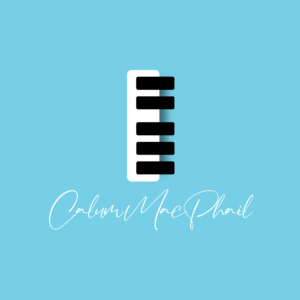 Congratulations to Calum MacPhail who have been nominated in Original Work of the Year sponsored by PRS for Music in the MG ALBA Scots Trad Music Awards 2021. Vote here! Vote now!
We asked Calum MacPhail of Calum MacPhail the following questions.
Tell us about yourself
I am a 24 year old, full time musician from Inverness up in the Highlands of Scotland. I have been playing the accordion from the age of 7 and playing in various groups, Hò-rò is my main band. I have been lucky enough to be playing full-time since the age of 15.
Why are you involved in Scottish music?
My father was a folk singer, so I grew up around Scottish Folk Music and developed a love for the art. When I was 6 years old I asked my father for an accordion for my christmas, and started to learn the following year.
Any particular career highlights?
BBC Alba – Hogmanay Live Performance
MG Trad Award – Up & Coming Artist of the Year 2017 (Hò-rò)
Cambridge Folk Festival
Lorient Interceltique Fesitval (France)
Celtica Music Fesitval (Italy)
What are your plans for the future?
New album coming out in 2022 for Hò-rò
Develop my own name and band
Record a debut album with my new band
Tour & Play festivals around the world
Read more about Calum MacPhail
Calum MacPhail Social Media
http://calummacphail.com
Facebook: http://www.facebook.com/calmacmusic
Twitter: http://www.twitter.com/
Instagram: http://www.instagram.com/calum_box
https://www.youtube.com/channel/UC_6-E0-_KFKrpprSyv4olpA:
http://www.tiktok.com/calummacphail:
Unfortunately due to Covid there are no tickets for sale to the 2021 MG ALBA Scots Trad Music Awards. You will be able to watch it live in the UK at 7pm (GMT) on BBC ALBA and here. Bands performing on Saturday 4th December include Dàimh, Ìmar, Hannah Rarity, Strathspey Day Band and more to be announced.
If you would like to support Hands Up for Trad in their work with Scottish trad music and musicians please consider supporting our Patreon campaign. We have 3 tiers starting at $1 a month and everything helps support us in our work. Read more at www.patreon.com/handsupfortrad