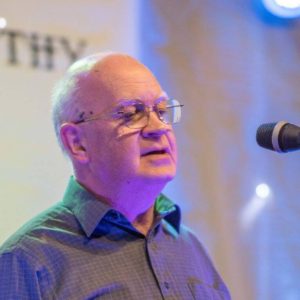 Congratulations to Dougie Mackenzie who has been nominated in Citty Finlayson Scots Singer of the Year sponsored by TMSA in the MG ALBA Scots Trad Music Awards 2019. Vote here! Vote now!
We asked Dougie Mackenzie the following questions.
Tell us about yourself
I sang at the Inverness Folk Club from the age of 16. Two months after winning a competition in Keith at the age of 21 I lost my voice and could no longer sing. Though this was devastating to me, I remained involved in the Folk Club and still attended festivals. Losing my voice knocked my confidence, though it progressed my education. Through losing my voice I simply learned to listen and listened to learn. My voice returned eventually and with it, a newfound confidence inspired by the wonderful experiences over this period.
Why are you involved in Scottish music?
I sang mostly Gaelic songs in my youth but was introduced to folk music at the famed Inverness Folk Club. Duncan Maclennan was my English teacher at school, he was the organiser of The Inverness Folk Song Club Club,. Recognising my passion for music, he mentored me and exposed me to some of the finest singers and musicians in Scotland and from overseas. He gave me many songs and ballads to learn. It was an education in the poetry and prose of Scots ballad language and its ability to act as a window through to history that isn't just written by the victors, but the history of normal folk's daily living.
Any particular career highlights?
I won my first TMSA traditional singing competition at the second Keith Festival in 1977, and in the last few years I have won TMSA competitions at Falkland, Kirriemuir, Aberdeen, and the Greig Duncan competition at Portsoy Folk Festival.
Over the years the major highlights have certainly been when I've been fortunate enough to be invited to sing at music festivals and events. Moments that stand out to me are when I sang at the first Wee Red Book Concert at Celtic Connections, Auchtermuchty Festival, FifeSing "singing weekend," The World's Room and the Portsoy Folk Festival.
Recently the most gratifying experience was when I was given the opportunity by Ian McCalman to record an album, Along The Way, at his studio, Kevock Digital, along with my good friend Brian Miller who accompanies me with guitar and cittern. My thanks are with Ian Green who released it on his label Greentrax Records.
Brian and I did our first gig together at Penicuik Arts Centre and over the summer played support spots at many clubs and festivals.
What are your plans for the future?
Now that Brian Miller and I are officially a duo we have a short tour of the North East of Scotland in April, beginning at Aberdeen Folk Club and the Salmon Bothy at Portsoy as well as a tour in the South of England later this year where we have so far secured Dorking Folk Club, Loughton Folk Club and The Cellar Upstairs Folk Club in London. We will be continuing to perform together and during our sets I also sing unaccompanied. I hope to attend as many festivals as I normally do and join in the singing sessions.
Read more about Dougie Mackenzie
https://drooble.com/dougie.mackenzie/presskit
Facebook: https://facebook.com/dougiemackenziemusic/
Twitter: http://www.twitter.com/
Instagram: http://www.instagram.com/
If you wish to attend the final ceremony, tickets are are priced £25 (+ Booking Fee), and Concessions are available. To book please call Aberdeen Music Hall Box Office on 01224 641122, or visit: https://www.aberdeenperformingarts.com/whats-on/all-shows/the-mg-alba-scots-trad-music-awards/2734. Bands performing on Saturday 7th December include Skerryvore, Session A9, Benedict Morris (BBC Radio Scotland Young Traditional Musician Award Winner 2019), Heisk, Aberdeenshire Youth Band, Sian, Robyn Stapleton, Mairi Campbell and the Pendulum Band, Susan MacFadyen Scottish Dance Band and more to be announced. There will also be a late night ceilidh after the Awards till 1am.
If you would like to support Hands Up for Trad in their work with Scottish trad music and musicians please consider supporting our Patreon campaign. We have 3 tiers starting at $1 a month and everything helps support us in our work. Read more at www.patreon.com/handsupfortrad