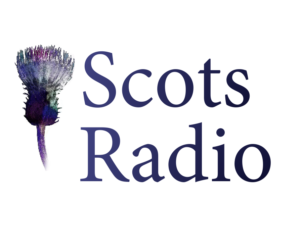 Congratulations to Scots Radio who have been nominated in Trad Music in the media sponsored by Skipinnish in the MG ALBA Scots Trad Music Awards 2018. Vote now!
We asked Frieda Morrison of Scots Radio the following questions.
Tell us about yourself
Scots Radio is an internet magazine programme that celebrates Scots Culture and language.
Why are you involved in Scottish music?
Scots Radio is proud to provide a unique platform to showcase Scottish music as part of our internet magazine programme.
Any particular career highlights?
Scots Radio has been nominated three times in the last three years, for an 'excellence' award in the Celtic Media Festival – and this is the second time we have been nominated for the music content in the BBC MG ALBA Trad Music Awards.
What are your plans for the future?
Launching a new Film Festival to feature the Scots Language, in the North East of Scotland.
Read more about Scots Radio
http://www.scotsradio.com
Facebook: http://scotsradio
Twitter: http://scotsradiomedia.com
If you wish to attend the final ceremony, tickets are available to buy via: https://www.horsecross.co.uk/whats-on/the-mg-alba-scots-trad-music-awards-35002 For box office call 01738 621031 or email box@horsecross.co.uk. Bands performing on Saturday 1st December include includes Croft No Five, Mànran, Karine Polwart Trio, Hannah Rarity, Eabhal, Catriona Watt, Gordon Duncan Experience and Gerda Stevenson. and more to be announced. There will also be a late night ceilidh after the Awards till 1am.
If you would like to support Hands Up for Trad in their work with Scottish trad music and musicians please consider supporting our Patreon campaign. We have 3 tiers starting at $1 a month and everything helps support us in our work. Read more at www.patreon.com/handsupfortrad