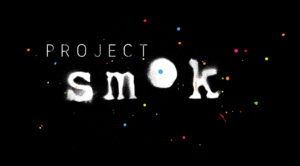 Congratulations to Project Smok who have been nominated in Up and Coming Artist of the Year sponsored by Royal Conservatoire of Scotland in the MG ALBA Scots Trad Music Awards 2018. Vote now!
We asked Pablo Lafuente of Project Smok the following questions.
Tell us about yourself
Project Smok started out as a recording project that wasn't intended to go any further than a bit of fun in the studio. When we got the tracks back we knew we were very proud of what we had produced and were adamant that we should continue to make new music. What followed was a culmination of music that myself and Ali had been working on for a while that turned into a short album named "Horizon's". Shortly after the release of this album we were delighted to have Ewan Baird on join us on bodhran.
Why are you involved in Scottish music?
The three of us have always been heavily involved in Scottish music since we were very young and has always been a part of our up bringing.
Any particular career highlights?
Tiree Music Festival 2018 has to a particular highlight for the band as well as headlining Festival Intercéltico do Morrazo in Galicia. The release of our first record, 'Horizons' at Celtic Connections 2018 was also a huge milestone for the band as it was from this festival where we believe people really began to notice/take interest in us and what we were doing.
What are your plans for the future?
We are looking to get back into the studio around April/May next year to record a full length album and begin gigging extensively throughout the UK and further afield.
Read more about Project Smok
http://prokectsmok.com
Facebook: https://www.facebook.com/projectsmok/
Twitter: http://www.twitter.com/
If you wish to attend the final ceremony, tickets are available to buy via: https://www.horsecross.co.uk/whats-on/the-mg-alba-scots-trad-music-awards-35002 For box office call 01738 621031 or email box@horsecross.co.uk. Bands performing on Saturday 1st December include includes Croft No Five, Mànran, Karine Polwart Trio, Hannah Rarity, Eabhal, Catriona Watt, Gordon Duncan Experience and Gerda Stevenson. and more to be announced. There will also be a late night ceilidh after the Awards till 1am.
If you would like to support Hands Up for Trad in their work with Scottish trad music and musicians please consider supporting our Patreon campaign. We have 3 tiers starting at $1 a month and everything helps support us in our work. Read more at www.patreon.com/handsupfortrad