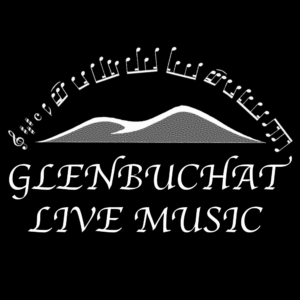 Congratulations to Glenbuchat Hall who have been nominated in Venue of the Year sponsored by Musicians' Union in the MG ALBA Scots Trad Music Awards 2018. Vote now!
We asked Steve Cameron of Glenbuchat Hall the following questions.
Tell us about yourself
Glenbuchat Live music /Glenbuchat hall have been putting on live music since 2012 . Glenbuchat hall is a community run venue built in 1899 by the then local residents who raised £169 to build the hall on land donated by a local landowner . As with any village hall it has had its ups and downs through the 119 years of its existence . I moved to Glenbuchat 12 years ago and at that time the hall was being used for burns suppers .Hogmanay ceilidhs etc . I had always thought Glenbuchat would make a great venue for live music and spoke to many residents and committee members about the idea of putting on live music . Eventually I got fed up listening to myself talking about it and decided to take the plunge . Since 2012 we have hosted over 60 live music events with fantastic support from both the local community and live music lovers further afield . We are not an easy venue to get to ( very rural ) but that and a fantastic community atmosphere at our gigs is what makes it a bit special . Our hall can hold up to 140 souls for live music events . Its a wonderful thing to be involved in and hopefully with the support of folks who love live music we can keep the whole thing rolling along .
Why are you involved in Scottish music?
Scottish music is in a wonderful place at the moment with lots of young musicians putting new twists on the old traditions . Also ..Scotland's my home . I love all music but music reflects our home and environment ( wherever you are ) I guess the music from my home country is part of my environment , my home and its great to bring some of that music to Glenbuchat .Also community spaces like Glenbuchat Hall and Live music in general are struggling to survive but In times like these it may be just what we need .
Any particular career highlights?
As far as acts go there have been many but I guess the highlights happen every time we put a gig on when folks come through that door . It means we have won the battle against the TV and internet and that folks still love that unique one off experience of live music .
What are your plans for the future?
We would love to bring more young people through the door . We have also muted the idea of a Glenbuchat Music festival . We have been involved with The Dee Don Ceilidh Collective as a venue but if that doesn't continue we would perhaps look to create some kind of Feis ourselves , The main thing for us is to keep the music rolling along and I'm sure out of that will come lovely things
Read more about Glenbuchat Hall
http://www.glenbuchatmusic.co.uk
Facebook: https://www.facebook.com/GlenbuchatMusic/
Twitter: http://www.twitter.com/
If you wish to attend the final ceremony, tickets are available to buy via: https://www.horsecross.co.uk/whats-on/the-mg-alba-scots-trad-music-awards-35002 For box office call 01738 621031 or email box@horsecross.co.uk. Bands performing on Saturday 1st December include includes Croft No Five, Mànran, Karine Polwart Trio, Hannah Rarity, Eabhal, Catriona Watt, Gordon Duncan Experience and Gerda Stevenson. and more to be announced. There will also be a late night ceilidh after the Awards till 1am.
If you would like to support Hands Up for Trad in their work with Scottish trad music and musicians please consider supporting our Patreon campaign. We have 3 tiers starting at $1 a month and everything helps support us in our work. Read more at www.patreon.com/handsupfortrad