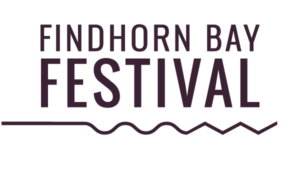 Congratulations to Findhorn Bay Festival who have been nominated in Event of the Year sponsored by VisitScotland in the MG ALBA Scots Trad Music Awards 2018. Vote now!
We asked Samantha Fraser of Findhorn Bay Festival the following questions.
Tell us about yourself
The Findhorn Bay Festival is a spectacular six-day celebration of arts and culture, taking place at the heart of Moray every two years. Showcasing artists of national and international renown, performances and events take place in unexpected spaces and scenic locations.
The Festival brings something for all with a vibrant mix of theatre and performance, exhibitions and live music, fine-art and photography, talks and tours. You can experience good local food, family events, the natural landscape, and free activities, including Scotland's only Culture Day extravaganza in Forres.
The Findhorn Bay Festival attracts upwards of 12,000 attendances with visitors from across Scotland and beyond enjoying quality events and activities in stunning natural surroundings.
Why are you involved in Scottish music?
Scottish culture and music and intertwined – one comes with the other – and so a Festival wouldn't be complete without a programme of Scottish music. Scottish music brings to our programme quality and variety, performers showcase original and inspiring work, and audiences are transported and enthralled. Scottish music gives the Findhorn Bay Festival it's strong and vibrant beat.
Any particular career highlights?
The Findhorn Bay Festival has been graced with many Scottish music highlights including; the Calum Stewart Trio playing on the shores of the Findhorn Bay, Julie Fowlis opening to a sold out concert in the historic St Laurence Church, the sounds of Duncan Chisholm: The Gathering resonating through Forres, the Karine Polwart Trio playing to our biggest live music audience to date, as well as the likes of Shooglenifty, Old Blind Dogs and The Langan Band providing irresistible toe-tapping gigs that got everyone on their feet.
What are your plans for the future?
The Findhorn Bay Festival is planning to return for a 4th edition in September 2020 with another unmissable of programme of Scottish music and multi-arts events.
Read more about Findhorn Bay Festival
http://findhornbayfestival.com
Facebook: http://www.facebook.com/findhornbayarts
Twitter: http://www.twitter.com/findhornbayarts
If you wish to attend the final ceremony, tickets are available to buy via: https://www.horsecross.co.uk/whats-on/the-mg-alba-scots-trad-music-awards-35002 For box office call 01738 621031 or email box@horsecross.co.uk. Bands performing on Saturday 1st December include includes Croft No Five, Mànran, Karine Polwart Trio, Hannah Rarity, Eabhal, Catriona Watt, Gordon Duncan Experience and Gerda Stevenson. and more to be announced. There will also be a late night ceilidh after the Awards till 1am.
If you would like to support Hands Up for Trad in their work with Scottish trad music and musicians please consider supporting our Patreon campaign. We have 3 tiers starting at $1 a month and everything helps support us in our work. Read more at www.patreon.com/handsupfortrad