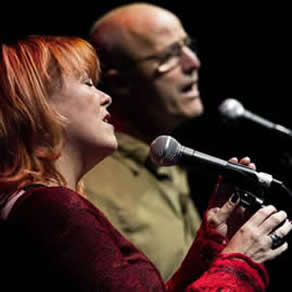 Congratulations to Craigie Folk Club who have been nominated in Club of the Year sponsored by Trac Scotland in the MG ALBA Scots Trad Music Awards 2018. Vote now!
We asked Dave Dewar of Craigie Folk Club the following questions.
Tell us about yourself
Craigie Folk Club meets in the intimate surroundings of Craigie Village Hall and always has a welcoming atmosphere, particularly for new attendees. Our programme is eclectic but with a strong emphasis on Scottish traditional music.
Why are you involved in Scottish music?
Love of Scottish traditional music
Any particular career highlights?
Having the world class duo fiddler Alasdair Fraser and cellist Natalie Haas, and the visit of students from the National Centre of Excellence in Traditional Music.
What are your plans for the future?
Try to have more concerts with bigger names
Read more about Craigie Folk Club
http://www.cultural-connections.co.uk/folk_club.html
If you wish to attend the final ceremony, tickets are available to buy via: https://www.horsecross.co.uk/whats-on/the-mg-alba-scots-trad-music-awards-35002 For box office call 01738 621031 or email box@horsecross.co.uk. Bands performing on Saturday 1st December include includes Croft No Five, Mànran, Karine Polwart Trio, Hannah Rarity, Eabhal, Catriona Watt, Gordon Duncan Experience and Gerda Stevenson. and more to be announced. There will also be a late night ceilidh after the Awards till 1am.
If you would like to support Hands Up for Trad in their work with Scottish trad music and musicians please consider supporting our Patreon campaign. We have 3 tiers starting at $1 a month and everything helps support us in our work. Read more at www.patreon.com/handsupfortrad