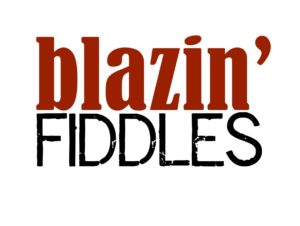 Congratulations to Blazin' Fiddles who have been nominated in Album of the Year sponsored by Birnam CD in the MG ALBA Scots Trad Music Awards 2018. Vote now!
We asked Rua Macmillan of Blazin' Fiddles the following questions.
Tell us about yourself
Take a group of the hottest contemporary fiddle players from the Highlands and Islands of Scotland, mix with some wonderfully sympathetic piano and guitar arrangements and you've got the award winning Blazin' Fiddles on your hands. And they are Blazin', in the past decade no other band has quite captured Scottish fiddle music's variety, energy and sensitivity like Blazin' Fiddles have. Like rare single malts, each member of Blazin' Fiddles draws the distinct flavour of music from their part of the Highlands and Islands. Blending solo and ensemble sets, aged with the occasional insightful tale, they all come together in a fiery blend to excite your senses. From remote village halls to the BBC Proms at the Royal Albert Hall, fiddlers Jenna Reid, Bruce MacGregor, Rua Macmillan and Kristan Harvey are joined by Anna Massie on guitar/fiddle and Angus Lyon on piano to deliver a musically intoxicating evening for all.
Why are you involved in Scottish music?
Blazin' Fiddles started out as a one off tour , showcasing different Scottish regional fiddle styles. 20 years later, the band continues to promote Scottish, and in particular, Highlands and Islands fiddle music throughout the world.
Any particular career highlights?
We have been celebrating our 20th year this year, and this has seen some very special shows for us, including our birthday party at Celtic Connections, featuring all past members of the band, a tour with the legendary Karen Matheson, and a trip to Celtic Colours in Cape Breton.
What are your plans for the future?
We have some exciting plans in the offing for next year, and a very special guest coming to our music school too – keep your eyes peeled for more news soon!
Read more about Blazin' Fiddles
http://www.blazinfiddles.com
Facebook: http://www.facebook.com/blazin_fiddles
Twitter: http://twitter.com/BlazinFiddles
If you wish to attend the final ceremony, tickets are available to buy via: https://www.horsecross.co.uk/whats-on/the-mg-alba-scots-trad-music-awards-35002 For box office call 01738 621031 or email box@horsecross.co.uk. Bands performing on Saturday 1st December include includes Croft No Five, Mànran, Karine Polwart Trio, Hannah Rarity, Eabhal, Catriona Watt, Gordon Duncan Experience and Gerda Stevenson. and more to be announced. There will also be a late night ceilidh after the Awards till 1am.
If you would like to support Hands Up for Trad in their work with Scottish trad music and musicians please consider supporting our Patreon campaign. We have 3 tiers starting at $1 a month and everything helps support us in our work. Read more at www.patreon.com/handsupfortrad