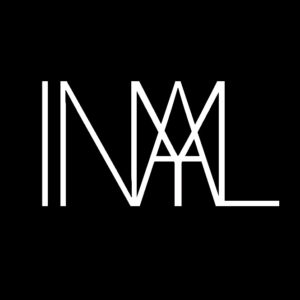 Congratulations to Inyal who have been nominated in Up and Coming Artist of the Year sponsored by Royal Conservatoire of Scotland in the MG ALBA Scots Trad Music Awards 2017. Vote now!
We asked Hamish Macleod of Inyal the following questions.
Tell us about yourself
Since forming in early 2016, INYAL have developed a thrilling live show which has been showcased on the stages of festivals such as Celtic Connections and HebCelt, and on television programmes for BBC Alba and RTE. Their sound is enchanting, layering subtle electronics and twisted beats with intricate melodies and mesmerising song.
Following the release of their first single, the band garnered a reputation for genre-defying compositions which belong as much to Glasgow's underground scene as they do it's folk tradition. The band will be releasing their much anticipated debut album in early 2018.
Why are you involved in Scottish music?
Everyone in the band has been involved in Scottish music from a young age, with most gaining experience through organisations such as Fèisean nan Gaidheal before continuing study at university. As such, traditional music has always formed a vital part of our lives and we are thrilled to be able to practice it at a time when the scene contains so much innovation and talent.
Any particular career highlights?
We were offered a commission by Oilthigh Glaschu at Celtic Connections earlier this year to arrange a short suite of Gaelic songs. This gave us the chance to recruit our now full-time singer, Josie Duncan, as well as some brilliant musicians on strings to fully realise the arrangements. The songs were showcased as part of a gig at the Fruitmarket, and it was brilliant to get the chance to showcase our work on such a great stage.
What are your plans for the future?
We have finished recording and will be releasing our debut album early next year. It's an exciting moment for us as it represents everything we have worked on over the course of the band's career, and we can't wait to let people hear it.
Read more about Inyal
http://www.inyalband.com
Facebook: http://www.facebook.com/inyalband
Twitter: http://www.twitter.com/inyalband
If you would like to come along to the MG ALBA Scots Trad Music Awards in Paisley's Lagoon Centre call 0300 300 1210 or to buy online visit www.paisley2021.co.uk/events/the-mg-alba-scots-trad-music-awards. Tickets can also be purchased via Paisley Arts Centre. Bands performing on Saturday 2nd December include Elephant Sessions, The Shee Big Band, Siobhan Miller, Tidelines, Paisley Fèis, Snuffbox, The Seamus O'Sullivan Experience, Lori Watson, Jenna Reid and Harris Playfair, Songs of Bàrd Phàislig (featuring Gillebrìde MacIlleMhaoil, Sìneag MacIntyre, Màiri NicAonghais, Seonaidh MacIntyre, Ewan MacPherson, Mhairi Hall, Màiri Nic a Mhaoilein and more to be announced. There will also be a late night ceilidh after the Awards till 1am.