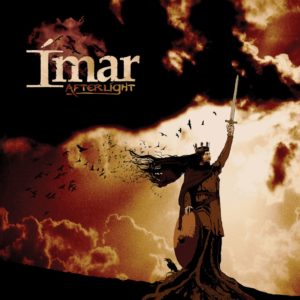 Congratulations to Ímar who have been nominated in Album of the Year sponsored by Birnam CD in the MG ALBA Scots Trad Music Awards 2017. Vote now!
We asked Ryan Murphy of Ímar the following questions.
Tell us about yourself
Imar is a band comprised of musicians from Scotland, Ireland and the Isle of Man. The main aim of the band is to combine all aspects of the traditions we come from by blending the three traditions along with compositions of our own within the traditional idiom.
Why are you involved in Scottish music?
The Scottish music scene has produced some of the finest around over the last few decades. Being involved in one of the most vibrant and fastest moving scenes helps both our musicality and musicial ambition.
Any particular career highlights?
Along with the release of our debut album and two UK and Irish tours we have been privileged by being asked to perform at festivals such as Cambridge Folk Festival, Tønder Music Festival, Celtic Colours and Celtic Connections.
What are your plans for the future?
Just now we are arranging new material for our second album along with tours in the U.K., Denmark and Germany.
Read more about Ímar
http://www.imarband.com
Facebook: http://www.facebook.com/imarband
Twitter: http://www.twitter.com/imarband
If you would like to come along to the MG ALBA Scots Trad Music Awards in Paisley's Lagoon Centre call 0300 300 1210 or to buy online visit www.paisley2021.co.uk/events/the-mg-alba-scots-trad-music-awards. Tickets can also be purchased via Paisley Arts Centre. Bands performing on Saturday 2nd December include Elephant Sessions, The Shee Big Band, Siobhan Miller, Tidelines, Paisley Fèis, Snuffbox, The Seamus O'Sullivan Experience, Lori Watson, Jenna Reid and Harris Playfair, Songs of Bàrd Phàislig (featuring Gillebrìde MacIlleMhaoil, Sìneag MacIntyre, Màiri NicAonghais, Seonaidh MacIntyre, Ewan MacPherson, Mhairi Hall, Màiri Nic a Mhaoilein and more to be announced. There will also be a late night ceilidh after the Awards till 1am.