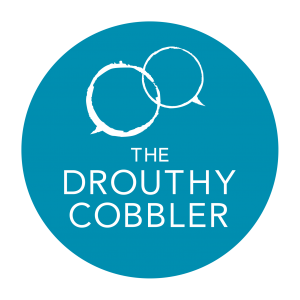 Congratulations to The Drouthy Cobbler who have been nominated in Venue of the Year sponsored by Musicians' Union in the MG ALBA Scots Trad Music Awards 2016. Vote now!
We asked Paul Rollo of The Drouthy Cobbler the following questions.
Tell us about yourself
The Drouthy Cobbler is a lively hub at the heart of Moray Speyside.
In a small Scottish town, too small to be a city, yet too big to be a village, it is sometimes difficult to find a focal point for community. Our aim is a simple one; to provide this place where people gather and share an experience; music, dining, theatre, comedy or just coffee and conversation.
The bar opened in the summer of 2013 and our venue one year later. Since then we have hosted and promoted over 200 acts, of which almost half trad, most of whom had not played previously in Elgin.
We are happy that we have been able, in a small way, to bring together artists and audiences to celebrate our shared heritage.
Why are you involved in Scottish music?
As the world gets smaller it is more important than ever to know ourselves.
Scottish music in all its forms is a living wonder – a voice of Scotland – which reflects our mountains and beaches, villages, towns and cities, our wonderful people and our unique take on the world.
It brings people and place closer together – and it's hugely enjoyable.
Any particular career highlights?
Ours has been a short journey filled with highlights;
– our first music event was Breabach and discovering the sound dual pipers in a venue 4m x 15m was intense!
– the unbridled energy of the last night of The Elephant Sessions 2015 winter tour,
– the great music and stories of luminaries like Anna & Mairearad, Douglas & Brian (Saltfishforty) or Findlay Napier.
What are your plans for the future?
We are going to keep on bringing some of the most talented artists in Scotland to our small community, continue to build an audience for trad music and maybe inspire some folk here to pick up an instrument and play.
Read more about The Drouthy Cobbler
http://www.thedrouthycobbler.co.uk/
Facebook: https://www.facebook.com/TheDrouthyCobbler
Twitter: https://twitter.com/drouthycobbler
If you would like to come along to the MG ALBA Scots Trad Music Awards in Dundee's Caird Hall call the Caird Hall box office on (01382) 434940 or buy online.