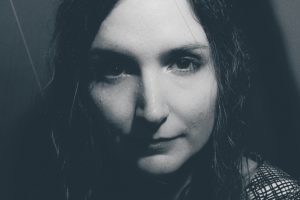 Congratulations to Rachel Newton who have been nominated in Instrumentalist of the Year sponsored by Royal Scottish Country Dance Society in the MG ALBA Scots Trad Music Awards 2016. Vote now!
We asked Rachel Newton of Rachel Newton the following questions.
Tell us about yourself
I'm a harpist, singer and fiddle player from Edinburgh performing with my own band and with The Shee, The Furrow Collective and Boreas.
Why are you involved in Scottish music?
I attended a Gaelic medium school in Edinburgh where we sang Gaelic songs and I learned the clarsach. Later I went to Feis Rois in Ross-Shire where my mum is from and I loved it so much she was inspired to start a Feis in Edinburgh. The Feis kept up my interest in Scottish traditional music as a teenager.
Any particular career highlights?
It's all been great fun!
What are your plans for the future?
My first full band gig is coming up in Glasgow and I hope to do more with that next year alongside my other band projects and anything else that comes along. I love collaborating, so more of that would be great.
Read more about Rachel Newton
http://www.rachelnewtonmusic.com
Facebook: http://www.facebook.com/rachelnewtonmusic
Twitter: http://www.twitter.com/rachel_newton_
If you would like to come along to the MG ALBA Scots Trad Music Awards in Dundee's Caird Hall call the Caird Hall box office on (01382) 434940 or buy online.