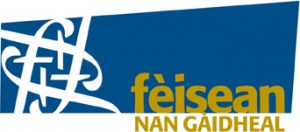 Congratulations to Fuaran – Fèisean nan Gàidheal who have been nominated in Community Project of the Year sponsored by Gordon Duncan Memorial Trust in the MG ALBA Scots Trad Music Awards 2016. Vote now!
We asked Arthur Cormack of Fuaran – Fèisean nan Gàidheal the following questions.
Tell us about yourself
Fuaran is a heritage initiative established by Fèisean nan Gàidheal to encourage a new generation of Gaelic speakers and singers to actively engage in the research and collection of Gaelic songs in their local area. Over two years, more than twenty young people aged 16-24 have taken part in training and song workshops, led by a host of leading Gaelic song and research experts.
The outcome of the project is an online resource providing a selection of some of the material that nine of our Fuaran participants researched and recorded in their local communities. On the website you will find a page for each individual song researched, which includes:
– information and song words
– a downloadable audio recording of the song, performed by the researcher
– a video recording subtitled in Gaelic and English
– a downloadable PDF of the song words
Why are you involved in Scottish music?
Fèisean nan Gàidheal has been supporting traditional music tuition for over 25 years and the Fèis movement was established 35 years ago. Our mission is A' toirt ar dualchais do ar n-òigridh – inspiring young people to value our culture.
We aim to develop the creative talent of young people through supporting opportunities for communities across Scotland to access and enjoy Gaelic arts and culture, promoting traditional arts and Gaelic language as unique and defining assets that contribute to Scotland's distinctiveness.
Any particular career highlights?
There have been many highlights for our organisation over the years but in relation to Fuaran, some of the highlights since the young singers recorded their songs has been appearances at the Blas Festival and the 2016 Celtic Colours Festival.
What are your plans for the future?
We hope to continue Fuaran with additional singers to give them similar opportunities to research, transcribe, learn and record more Gaelic songs from other communities.
Read more about Fuaran – Fèisean nan Gàidheal
http://www.feisean.org/fuaran/en/welcome-to-fuaran/
Facebook: https://www.facebook.com/feisean/
Twitter: http://www.twitter.com/fngaidheal
If you would like to come along to the MG ALBA Scots Trad Music Awards in Dundee's Caird Hall call the Caird Hall box office on (01382) 434940 or buy online.