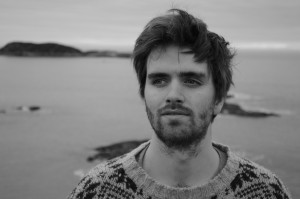 Congratulations to Sorren Maclean who have been nominated in Composer of the Year sponsored by PRS for Music in the MG ALBA Scots Trad Music Awards 2015. Vote now!
We asked Sorren Maclean of Sorren Maclean the following questions.
Tell us about yourself
I'm a 26 year old guitarist, singer, songwriter & composer living in the Hebrides. I have drawn as much of my inspiration from growing up on the Island of Mull as i have from touring the world with well established artists. My work varies between writing, recording and touring my solo material and working as a session musician in other bands across all sorts of genres.
Why are you involved in Scottish music?
I have been writing and performing since an early age, introduced to the Scottish music scene through An Tobar, the local Art Centre on the isle of Mull. I work as a song writer, composer and session musician and have performed on over 20 albums and toured with artists such as Roddy Woomble and King Creosote as well as Dougie MacLean, Mull Historical Society and more recently, Karen Matheson.
Any particular career highlights?
Co-writing two of Roddy Woomble's solo albums ('Listen To Keep' and 'The Impossible Song & Other Songs') we had tracks used in E4 series 'Beaver Falls', and BBC Wildlife series. Performing on the BBC Hebrides and Katie Morag soundtracks, I also co-wrote the music for new BBC drama 'Bannan' with previous 'composer of the year' Donald Shaw. Following that, I was commissioned to write and record the music for BBC Documentary 'McQueen of Scots' about the life of the late fashion designer Alexander MacQueen.
Earlier this year I wrote and produced my debut solo record 'Winter Stay Autumn', which was released in June. It was originally commissioned by Celtic Connections Festival and i performed the whole album in full with a 9 piece band. I have since toured this throughout the UK and USA.
What are your plans for the future?
Along side many session projects and touring, I'm working on more film and TV soundtracks and co-writing with a few artists for various projects.
Read more about Sorren Maclean
http://sorrenmaclean.bandcamp.com
Facebook: http://www.facebook.com/sorrenmaclean
Twitter: http://www.twitter.com/sorrenmaclean
If you would like to come along to the MG ALBA Scots Trad Music Awards in Dundee's Caird Hall call the Caird Hall box office on (01382) 434940 or buy online.