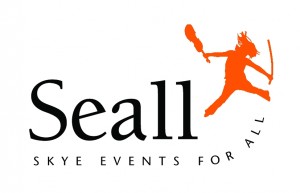 Congratulations to SEALL at Sabhal Mòr Ostaig who have been nominated in Venue of the Year sponsored by Musicians' Union in the MG ALBA Scots Trad Music Awards 2015. Vote now!
We asked Duncan MacInnes of SEALL at Sabhal Mòr Ostaig the following questions.
Tell us about yourself
SEALL, or Skye Entertainments for All, is celebrating 25 years of promoting great traditional music on the Isle of Skye. We are a community-led social enterprise based in our venue in Sabhal Mòr Ostaig, Scotland's Gaelic College, where we regularly take over the cosy space of An Talla Mòr and set it up for concerts, cèilidhs and sessions. We promote around 20 traditional music events each year as well as the two-month long Skye Festival or Fèis an Eilein each July and August (which won the Highland Community Event for 2014). We provide a welcoming space for performers, good beds, food (and, we trust, fees), professional sound and lights, a happy group of front of house support from our members, and always an enthusiastic and discerning audience of Skye folk and visitors.
Why are you involved in Scottish music?
With so much talent around – from visiting performers, music students at Sabhal Mòr Ostaig and many brilliant young players from within our community – we would be daft not to provide a stage for them. The variety and connections are incredible, from the gentle solo Gaelic sing of Christine Primrose to a stage jam-packed with Shooglenifty; with musicians and styles from all over Scotland to those coming from Cape Breton, Norway and beyond reconnecting with Scottish traditional styles. We do this voluntarily because of the joy it brings to our community, the surprise it offers visitors in discovering concerts with leading names and quality music, and the opportunities for our young folk to play on stage.
Any particular career highlights?
We are constantly asked by leading bands and performers if they can visit us. It is always humbling to see a tour schedule of major names with big city venues alongside SEALL at Sabhal Mòr Ostaig, as their preferred rural venue.
On 3 May 2014 SEALL celebrated the 1000th event, with Fiona Hunter and Mike Vass, Shooglenifty, Anne Martin, Donald Livingstone, the Sabhal Mòr Ceilidh Band, good food and fine weather.
But one of our very first events stands out – our first small marquee concert during the 1992 Skye Festival. Alastair Fraser was here with his fiddle summer-school, Buddy MacMaster was reintroducing the Cape Breton style to Scotland. Along come Andy Thorburn and Duncan MacGillivary, whom they had never previously met, and suddenly we were in a spontaneous, unplanned, 30-minute symphonic celebration of traditional music. If only we had recorded it.
More recently, local youngsters Rodachan MacKinnon on box and Aoife Boyle on fiddle, opened for Phil and Aly, who might just as well have gone home at that point!
And in early May 2016 we will celebrate our 25th Birthday. That will be a party to remember.
What are your plans for the future?
Over the next year SEALL needs to establish long-term security as a major part of the Scottish traditional music scene. Our size and influence is now well beyond the enthusiasm of one or two individuals. We have seen the benefits of two years of cultural tourism funding with a beneficial effect to our area, and we now launch this development project. We will continue to work alongside Visit Sleat, the College and other local groups to maintain the south of Skye as a focus of cultural activity. But whatever we do, our aim is to provide brilliant music for our community. It is a delight that visitors want to come along, and indeed they are a major part of our summer audiences, but SEALL provides a unique opportunity for visitors to connect with the community face-to-face against a backdrop of music. Oh, we might also plan to bring in even more wonderful performers!
Read more about SEALL at Sabhal Mòr Ostaig
http://www.seall.co.uk
Facebook: http://www.facebook.com/SeallEventsSkye
Twitter: http://www.twitter.com/SEALLEvents
If you would like to come along to the MG ALBA Scots Trad Music Awards in Dundee's Caird Hall call the Caird Hall box office on (01382) 434940 or buy online.