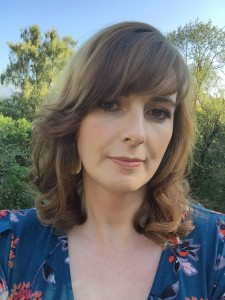 Congratulations to Rachel Walker who have been nominated in Composer of the Year sponsored by PRS for Music in the MG ALBA Scots Trad Music Awards 2015. Vote now!
We asked Rachel Walker of Rachel Walker the following questions.
Tell us about yourself
I am Gaelic singer, songwriter and composer based in the Highlands of Scotland. I have performed extensively, both solo and as a member of Gaelic vocal band Cruinn. I began writing my own songs at the tender age of ten, and won a local song writing competition aged seventeen. I began writing Gaelic songs later, and first recorded my own songs on my album Air Chall. Since then I have written songs for Cruinn, and been commissioned to write new music for the Lochaber Mountain Festival, and most recently the Fasanta Festival of Fashion and Textiles run by the Dunollie trust. I have composed three major pieces of music for this festival, the most recent being Seudan the story of the Brooch of Lorne, a historic piece of Jewellery belonging the the Clan MacDougall.
Why are you involved in Scottish music?
I was brought up learning Gaelic songs in school, and developed a real passion for Gaelic music through attendance at Feis Rois.
Any particular career highlights?
Being able to play music I have composed with musicians I respect and admire continues to be one of the most exciting and terrifying musical experiences I have had!!
What are your plans for the future?
I am currently writing material for new album, and will be composing more music for the Fasanta festival in 2016.
Read more about Rachel Walker
http://www.rachelwalker.co.uk
Facebook: http://www.facebook.com/rachelwalker.374
Twitter: http://www.twitter.com/RachelWlkr
If you would like to come along to the MG ALBA Scots Trad Music Awards in Dundee's Caird Hall call the Caird Hall box office on (01382) 434940 or buy online.