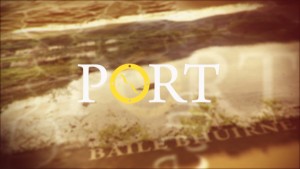 Congratulations to Port who has been nominated in Trad Music in the media sponsored by Skipinnish in the MG ALBA Scots Trad Music Awards 2015. Vote now!
We asked alasdair maccuish of Bees Nees the following questions.
Tell us about yourself
Blowing in like a summer breeze off the Atlantic seaboard, Series One of PORT swept aside pre-conceived notions of what music programmes could be. Music-driven and in tune with cultural nuances in each of the six locations, Port gave Julie Fowlis and Muireann Nic Amhlaoibh a platform on which to extend their onscreen chemistry to musicians and tradition-bearers from the Western Isles of Scotland to Co. Kerry. The musicians responded with an explosion of music; ancient folk songs re-ignited; polkas married to jigs; ballads floated on snaking musical arrangements and all built on the adrenaline rush of improvisation.
Port is produced by Bees Nees media for BBC ALBA and TG4. Musical sessions in a documentary wrapper, the series will showcases the signature musical and song traditions from a given location. , Julie and Muireann are accompanied on their journey by fellow travellers; the finest singers and instrumentalists bringing their own virtuosity and charisma to bear at each location. As much as Port is a voyage of discovery for the presenters, accompanying musicians contribute to the travelogue and to the recorded music.
Why are you involved in Scottish music?
Bees Nees was founded by Alasdair MacCuish in 2004. The company's love and passion for traditional music stems from Alasdair's own musical background – accordionist and winner of the Dance Band category at the inaugural Scots Trad Music awards in 2003. Every year, yhe company produces many series and documentaries on trad music , and continues to look for new ways to present our music to the ever growing audience.
Any particular career highlights?
none
What are your plans for the future?
Bees Nees continues to be extremely ambitious. We continue to thrive on creating TV shows that provide the best platform for traditional music and the traditional music community. We are setting our sights internationally too, and in particular on North America, and would very much hope to export our music shows to new audiences all over the world.
Read more about Port
http://www.beesnees.tv
Facebook: https://www.facebook.com/port.soisealta
If you would like to come along to the MG ALBA Scots Trad Music Awards in Dundee's Caird Hall call the Caird Hall box office on (01382) 434940 or buy online.