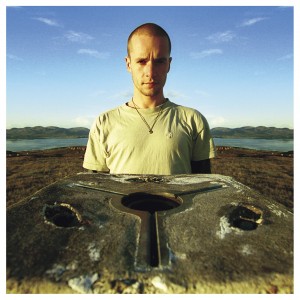 Congratulations to GRIT – Celtic Connections Opening Concert who have been nominated in Event of the Year sponsored by VisitScotland in the MG ALBA Scots Trad Music Awards 2015. Vote now!
We asked Lesley Shaw of GRIT – Celtic Connections Opening Concert the following questions.
Tell us about yourself
Combining celebration with commemoration, Celtic Connections 2015 opened with the live world premiere of Martyn Bennett's final masterpiece, Grit, originally released in 2003, and widely recognised as a towering landmark in contemporary Scottish music. The 2015 festival coincided with the 10th anniversary of Bennett's untimely passing, and the performance – of an almost entirely studio-created album, reconstructed by violinist and composer Greg Lawson for a custom-designed orchestra of folk, jazz and classical players – extended his legacy triumphantly towards the future.
Centred on traditional music's purest primal essence, as distilled into Scottish gaelic and traveller songs, Grit brought to bear the full visionary sweep of Bennett's genre-transcending artistry and technological wizardry, to both dazzling and inspirational effect.
Several years in the writing, Lawson's re-imagined version featured a cast of 80 musicians and singers. As Greg observed, 'when you enter the landscape of Martyn Bennett's mind, it's amazing how many people you need to accomplish what he did himself'.
The show was filmed and broadcast by BBC Scotland.
Why are you involved in Scottish music?
The Celtic Connections Festival started in 1994 in Glasgow, Scotland, and has become an integral part of the city both culturally and financially. The music festival has grown from a single venue event to a complex network of performances by an impressive array of international artists in venues across the city.
Over 18 days the festival stages over 300 events celebrating the rich traditional culture of Scotland, attracting an audience in excess of 105,000. Over 14 concerts can take place on one evening, from small intimate venues to large scale events in the Glasgow Royal Concert Hall or SSE Hydro. The festival also promotes workshops, talks, debates and art exhibitions to compliment the award winning festival activities.
Part of what makes Celtic Connections so special is the large number of unique and collaborative shows that wouldn't otherwise be feasible, and performances year on year take advantage of having so many of the world's top instrumentalists in the same place for an extended period of time. Performers have the opportunity to collaborate (both formally and informally) with their counterparts from a diverse range of musical genres and cultures which in turn expands audiences and musicians choices.
The 2015 Opening Concert – Martyn Bennett's GRIT was a prime example of the unique and collaborative nature of the festival.
Artistic Director Donald Shaw expressed, "There are situations that you'll see where people are playing that you'll never see again, or if you do, it's because it worked here first."
Any particular career highlights?
The live world premiere of the show at Glasgow Royal Concert Hall as the Opening Concert of the 2015 Celtic Connections festival.
What are your plans for the future?
Watch the space…
Read more about GRIT – Celtic Connections Opening Concert
http://www.celticconnections.com
Facebook: http://www.facebook.com/celticconnections
Twitter: http://www.twitter.com/ccfest
If you would like to come along to the MG ALBA Scots Trad Music Awards in Dundee's Caird Hall call the Caird Hall box office on (01382) 434940 or buy online.