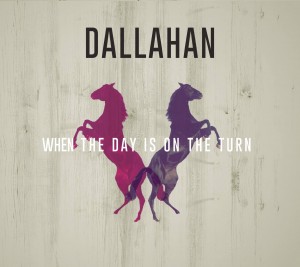 Congratulations to Dallahan who have been nominated in Album of the Year sponsored by Birnam CD,Folk band of the Year sponsored by Threads of Sound in the MG ALBA Scots Trad Music Awards 2015. Vote now!
We asked Ciaran Ryan of Dallahan the following questions.
Tell us about yourself
Dallahan has quickly been gaining a reputation as one of the most enthralling live shows on the folk scene. Through their unique arrangements of original and traditional Irish music, littered with funk grooves, and speckled with flavours of Central European music they explore a huge range of styles and dynamics.
"Some of the most exciting trad musicians to emerge in recent years" BBC Radio 2
"this is truly something special…Dallahan call on their mixed Irish, Scottish and Hungarian heritage to create a unique and seamless musical montage that is as exciting as it gets." Folk Radio UK
"They play the most exciting Irish music I've heard in a long time…Lunasa for the new generation" fRoots
Why are you involved in Scottish music?
Dallahan met each other through local sessions in Edinburgh and they are established performers of various musical worlds from classical and jazz to Balkan and Celtic.
Since their Celtic Connections debut in 2015,
Any particular career highlights?
Dallahan have enjoyed a very busy year. They have toured the UK extensively, made numerous appearances in Europe, had their inaugural tour of USA and Canada, collaborated for a commission with the Royal Scottish National Orchestra and recorded their second album.
What are your plans for the future?
We plan to continue making new music, producing albums, and showcasing our sound to the rest of the globe.
Read more about Dallahan
http://www.dallahanmusic.com
Facebook: http://www.facebook.com/dallahanmusic
Twitter: http://www.twitter.com/dallahanmusic
If you would like to come along to the MG ALBA Scots Trad Music Awards in Dundee's Caird Hall call the Caird Hall box office on (01382) 434940 or buy online.