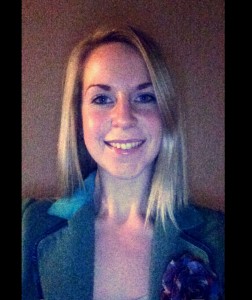 Congratulations to Barbara Anderson fiddle tutor who have been nominated in Music Tutor of the Year sponsored by Creative Scotland Youth Music Initiative in the MG ALBA Scots Trad Music Awards 2015. Vote now!
We asked Barbara Anderson of Barbara Anderson fiddle tutor the following questions.
Tell us about yourself
I was self taught in fiddle at the age of 14. I studied scottish traditional music at Aberdeen college and graduated in 2005 with an LLCM diploma in traditional fiddle teaching. I set up in business after graduating and have been teaching for 10 years. I currently have 60+ pupils, I also teach in 4 primary schools I have also done supply teaching with aberdeenshire council. I tutored the mixed instrumental class for SC&T (scottish culture and traditions). I present pupils for grade exams and have tutored to higher and advanced higher stages. I have competed in all the major competitions in the Scottish traditional fiddle genre. Including the Oban masters and the Glenfiddich fiddle championships on several occasions. I have played in several groups from a young age and have travelled extensively on the continent and America. I encourage my pupils to enter in competitions and concerts both individually and in groups.
Why are you involved in Scottish music?
I am involved in Scottish music so much because I love it, i have been listening to Scottish music for as long as I can remember, since taking up the fiddle in my teens I've been fully involved in local fiddle societies and other music groups and regularly attend accordion and fiddle clubs all around. I've been to many festivals including the shetland accordion and fiddle festival for many years performing as a guest and as a visitor. The enjoyment I get from informal sessions the friendships built up with other musicians is wonderful. That's what I try to pass on to my pupils.
Any particular career highlights?
The highlight of my playing career would be being invited to play at the Glenfiddich fiddle championships at Blair Castle. This was an ambition of mine since first watching the competition before I started playing.
The highlight of my teaching career would be having my 10th anniversary concert in Septmember 2015 which showcased solo players and groups to an audience in excess of 200 which was a very proud moment, as my pupils worked very hard in preparation for this event.
What are your plans for the future?
My plans are to continue as I'm doing now, to keep promoting Scottish music, to introduce more group work with my pupils, as when they get together it gives them such a buzz and a boost, and really makes me proud that I'm privileged to be their teacher.
Read more about Barbara Anderson fiddle tutor

Facebook: http://www.facebook.com/
Twitter: http://www.twitter.com/
If you would like to come along to the MG ALBA Scots Trad Music Awards in Dundee's Caird Hall call the Caird Hall box office on (01382) 434940 or buy online.