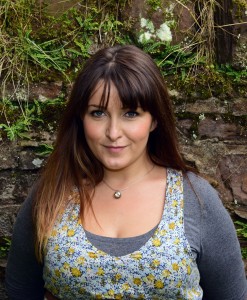 Congratulations to Amy Lord who have been nominated in Citty Finlayson Scots Singer of the Year sponsored by TMSA in the MG ALBA Scots Trad Music Awards 2015. Vote now!
We asked Amy Lord of Amy Lord the following questions.
Tell us about yourself
I often perform on my own and with my singing groups locally, but I take so much pleasure from sharing the songs and language of the tradition I love with my pupils, as well as performing them to audiences.
I am passionate about sharing the amazing language, history and culture we have here in Scotland, and my own love of singing gives me a wonderful opportunity to do this.
I was accepted to study Scottish Music at the RCS (formally RSAMD) and obtaining my Honours degree meant I had the privilege of studying under and be mentored by some of Scotland's most respected Scots traditional singers and musicians, such as Alison McMorland, Gordeanna McCulloch, Rod Patterson and Anne Neilson.
I set up and started running The Liltin' Lassies (as well as being invited to work with other groups around the country) and also co-designed the Scots Song & Language Project, both of which have been running very successfully ever since.
Why are you involved in Scottish music?
I was brought up in Dunblane and my love for Scottish and traditional music was forged early on in life as I grew up in a musical home so was constantly surrounded by song, history and humour. I started singing at my local folk clubs (Dunblane and Stirling) when in my teens and also started attending festivals around this time. I think Scots song is such a brilliant, approachable way of preserving and sharing our beautiful language and the fascinating social history we have, not to mention the platform is gives you for expressing and telling stories.
Any particular career highlights?
Highlights so far have been getting to work and sing Scots songs in Missouri and performing at various venues and festivals around St Louis; Shortly after graduating, I was a finalist in the 2008 BBC Radio Scotland Young Traditional Musician of the Year Competition, which gave me a wonderful opportunity to perform all over the country alongside some hugely talented musicians and singers; And in general, getting to work with all the singers over the years that have been either in schools, community groups, choirs or fellow performers and getting share songs, music and stories with them.
What are your plans for the future?
Would just love to carry on singing, and sharing songs and stories with my students and audiences.
Read more about Amy Lord
http://www.amylord.scot
Facebook: http://www.facebook.com/amylord.scot
Twitter: http://www.twitter.com/amylorddotscot
If you would like to come along to the MG ALBA Scots Trad Music Awards in Dundee's Caird Hall call the Caird Hall box office on (01382) 434940 or buy online.