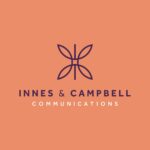 Innes and Campbell Communications are sponsoring Community Project of the Year at the MG ALBA Scots Trad Music Awards 2022. The awards will be held in Dundee's Caird Hall on Sunday 4th December 2022 and we would love to see you there! You can buy a ticket here handsup.link/tradawardstickets.
Innes and Campbell Communications is an independent Scottish PR and communications company that works tirelessly to uncover and tell the stories of the country's dynamic cultural organisations, world-class events and thriving music scene.
Run by Hannah Innes and Corrie Campbell, the organisation specialises in creating bespoke and targeted PR, communications, marketing and social media strategies – with a positive, proactive and passionate approach at its heart.
Working on integrated multi-channel strategies, the Innes and Campbell team has been lucky enough to team up with a whole host of individuals and organisations across the festival, event, music, arts, culture and entertainment sectors to help them achieve their goals.
Day in, day out, Innes and Campbell Communications see the incredible, positive impact music and events have on the wellbeing of millions and their invaluable contribution to Scotland's cultural landscape and international profile – and work to make a significant contribution to this on behalf of their clients.
Crucially, they love music and the arts and pride themselves on being driven by a genuine enthusiasm for the projects they work on, all while building strong and lasting relationships with clients.
Their award-winning client list spans the likes of The Royal National Mòd, Piping Live!, Tiree Music Festival, Speyfest, SEALL Festival of Small Halls and Glasgow Jazz Festival – from major global events to grassroots festivals, Innes and Campbell Communications has extensive experience working on events across Scotland. Whether it's Europe's premier winter music festival Celtic Connections or the European Indoor Athletics Championships, they know what works when it comes to promoting live events to a variety of audiences. For a taste of the events and festivals they work on please see here.
The company has also worked with over 200 fantastic artists and musicians on their communication goals, including many who they are very proud to say are nominees at this year's MG Alba Scots Trad Music Awards.They have worked with acts from across the UK on a variety of campaigns including social media strategies and are delighted to continually work on a range of PR campaigns for albums, singles, EPs and tours. Discover just some of the acts they're proud to represent here.
Their client list and experience doesn't stop there – they have also worked across projects in leisure and sport, education and community, as well as tourism and lifestyle sectors.
Innes and Campbell Communications is always keen to connect with individuals and organisations from across the sector to discuss how they can best tell their story and share their message. Please do get in touch with any enquiries at hello@innesandcampbell.co.uk
Find out more about Innes and Campbell Communications at https://innesandcampbell.co.uk.
Find out more about MG ALBA Scots Trad Music Awards at www.scotstradmusicawards.com. If you would like to be a sponsor you can contact us here.