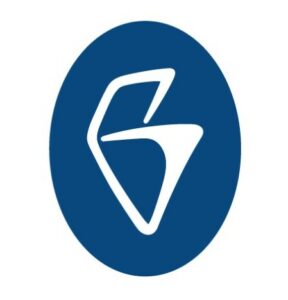 Weel duin tae The Tint Aig wha hae bin nominatit in Scots Bairns' Book o the Year sponsored by Scottish Government in the Scots Language Awards. Vote now!
The Scots Language Awards are in the Gardyne Theatre, Dundee on 24th September at 7pm. Tickets for the ceremony are available to buy here: https://dundeeboxoffice.co.uk. If you cannae make it you can hae a swatch o it online. You can a buy an online ticket here for that.
We askit Aaron Gale o The Tint Aig thae speirins.
Tell us aboot yersel or yer ootfit.
Aaron Gale is an author/illustrator an director o Doric Books CIC which wis established in 2021 tae promote e dialect an culture o the North-East. He wirks as an independent approved driving instructor inna. Durin lockdoon, fin Aaron wis on furlough, he wis able tae devote aa his workin hours to his real passion o pintin, draain an writin. He wrote an illustrated Aul McDonald hid a Fairm in Doric sae that his dother would hae a connection tae the mither tongue o his granparents. This wis followed bi three ither bairn's buiks illustrated by Aaron. The Puddock by J.M. Caie; Nae Place Like Hame? by Jackie Ross an The Tint Aig bi himsel. These fower buiks were aa published by Doric Books CIC. Aaron is wirkin on a satirical graphic novel written in Doric iv noo.
Whit wis it got ye involvit wi the Scots leid?
I wintit tae make sure ma bairns hid acces tae buiks in the mither tongue of the North-East.
I got involved in settin up Doric Books CIC as a publishin hoose tae houpfully provide opportunities fur ither Doric writers tae get thir wirk published inna. It's important tae masel that we keep Doric current an pass it on tae the neist generation o Doric spikkers bi producing entertainin buiks fur bairns.
Ony particlar career heighlichts
I'm fair trickit that I hiv played a major pairt in publishin fower bairns pictur buiks in the year an a half that Doric Books his been in existence. Nae only hiv I deen the illustrations bit I've designed, typeset an helpit wi the editin inna.
The Tint Aig poem wis rinner up in Buchan Heritage Society poetry competition last year.
I've particularly enjoyed translatin an performin a puckle classic sangs in Doric.
Wha's yer plans fir the days aheid?
I'm wirkin on a satirical graphic novel aimed at teenagers an young adults written in a post-modern style based on Scottish mythical creatures.
I'm designin an illustratin Doric Books neist publication which is a factual buik aimed at primary-aged bairns aboot twa o Scotland's best fitba players, Rose Reilly an Denis Law, inna.
Neist year we're houpin tae get sum ither Doric authors published.
Read more about The Tint Aig
http://doricbooks.com
Facebook: https://www.facebook.com/DoricBooks
Twitter: https://mobile.twitter.com/booksdoric
Instagram: https://www.instagram.com/doricbooks/
The Scots Language Awards are in the Gardyne Theatre, Dundee on 24th September at 7pm. Tickets are available to buy here: https://dundeeboxoffice.co.uk Performing on Saturday 24th September include Bruce Fummey, Hamish Macdonald, Beth Malcome and Robyn Stapleton.
If you would like to support Hands Up for Trad in their work with Scottish trad music and musicians please consider supporting our Patreon campaign. We have 3 tiers starting at $1 a month and everything helps support us in our work. Read more at www.patreon.com/handsupfortrad