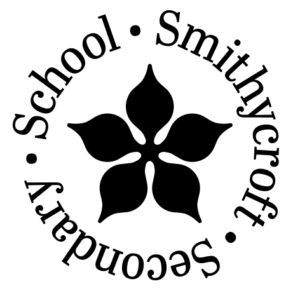 Congratulations to Smithycroft Secondary School who have been nominated in Scots School o the Year sponsored by Itchy Coo and Black and White Publishing in the Scots Language Awards 2019. Vote now!
We asked Sam Best of Smithycroft Secondary School the following questions.
Tell us about yourself
Smithycroft Secondary School is a six year comprehensive, non-denominational, co-educational school in the East End of Glasgow. Smithycroft has around 630 pupils with a teaching staff of 48.
The school is part of a wider Learning Community with six associated primaries, five nurseries, and two ASL schools. It serves the communities of Blackhill, Carntyne, Riddrie, Craigend, Garthamlock, Provanmill, Ruchazie, and Cranhill, with 71% of our pupils residing in SIMD 1 and 2. We run an Attainment Support Centre facility to help pupils engage more fully with the curriculum and school life.
Smithycroft works with a variety of partners in Higher and Further Education, with 39% of our young people entering Higher Education this year, and is committed to building positive outcomes for all of our pupils.
Why are you involved in Scots language?
Scots is the natural first language of many of our pupils and it has been a great reward to see the curriculum unlock for a class once they realise their knowledge of Scots is an asset. We have seen not only positive academic achievement, resulting in progress closing the attainment gap, but also an increase in our pupils' confidence and enjoyment of learning and school. Furthermore, engaging with the vibrant Scots cultural scene in Glasgow and wider beyond has been extremely rewarding and exciting to play a part in.
Any particular career highlights?
Within the school we have worked hard to incorporate Scots into interdisciplinary projects, involving History, English, Science, Modern Languages, Music, and Drama, and the positive results of working collegiately across departments is seen in the enjoyment of the pupils. Outwith the school, we have worked with Hamish MacDonald, the former Scots Scriever, and writers Samuel Best and Chris McQueer, who was our Scottish Book Trust Writer in Residence for 2019. Chris' work with the English department has resulted in a complete revamp of the BGE curriculum and an entirely new process for encouraging creative writing. Further to this, two of our staff have been involved in developing resources with University of Glasgow for Education Scotland.
What are your plans for the future?
We plan to continue developing Scots into the English curriculum, with particular focus on creative writing, to further build confidence in our pupils. Scots is a tool we plan to utilise when working to engage our pupils' parents and carers, and build on our intergenerational learning strategies.
We are also seeking more opportunities to engage pupils with the cultural side of Scots, with visiting guests and school trips to further build on the energy and buzz around the language.
Read more about Smithycroft Secondary School
http://www.smithycroft-sec.glasgow.sch.uk/
Facebook: http://www.facebook.com/
Twitter: http://www.twitter.com/smithycrofteng
Instagram: http://www.instagram.com/
If you wish to attend the Scots Language Awards, tickets are available to buy via: https://www.ticketsglasgow.com/Pages/EventDetail.aspx?EventId=8fd8b867-811e-4bfc-a2c0-aab900efc42b For box office call 0141 353 8000. Performing on Friday 27th September include Iona Fyfe Trio, Susi Briggs, Steve Byrne and more to be announced.
If you would like to support Hands Up for Trad in their work with Scottish trad music and musicians please consider supporting our Patreon campaign. We have 3 tiers starting at $1 a month and everything helps support us in our work. Read more at www.patreon.com/handsupfortrad
This post is also available in: English