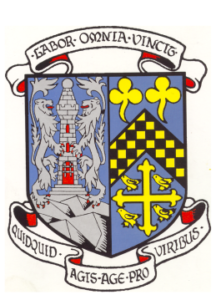 Congratulations to Dunfermline High School who have been nominated in Scots School o the Year sponsored by Itchy Coo and Black and White Publishing in the Scots Language Awards 2019. Vote now!
We asked Laura Barbour of Dunfermline High School the following questions.
Tell us about yourself
Dunfermline High School's English department is a department that adores reading. We have been so inspired by a range of Scots literature, from long-standing favourite poems to edgy contemporary Scots fiction, and love exploring the creative possibilities afforded by Scots language with our learners.
Why are you involved in Scots language?
We believe strongly in the empowering nature of Scots language and the importance of cultivating pride in our pupils based on their own sense of identity. There are many wonderful examples of writing that our pupils have created as they have begun to take ownership of their identity as Scots speakers.
Any particular career highlights?
Working with Matthew Fitt on a series of creative writing workshops has allowed our learners to explore and experiment with their Scots voices. As a result, a number of our young people have submitted Scots writing to the SQA as folio work and have found great success from this. They have also had their writing published online.
What are your plans for the future?
Currently, we are working with a group of boys and a local company, Caged Beastie, to create a contemporary film based on William Letford's poem, This Is It.
Read more about Dunfermline High School
Facebook: http://www.facebook.com/
Twitter: http://www.twitter.com/dhsfifeenglish
Instagram: http://www.instagram.com/
If you wish to attend the Scots Language Awards, tickets are available to buy via: https://www.ticketsglasgow.com/Pages/EventDetail.aspx?EventId=8fd8b867-811e-4bfc-a2c0-aab900efc42b For box office call 0141 353 8000. Performing on Friday 27th September include Iona Fyfe Trio, Susi Briggs, Steve Byrne and more to be announced.
If you would like to support Hands Up for Trad in their work with Scottish trad music and musicians please consider supporting our Patreon campaign. We have 3 tiers starting at $1 a month and everything helps support us in our work. Read more at www.patreon.com/handsupfortrad
This post is also available in: English