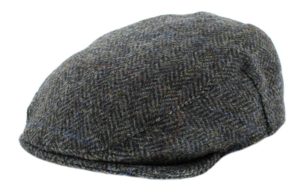 The Distil Showcase will return again to the Tolbooth in Stirling on Friday 6th April 2018 at 8pm. The concert showcases the new and exciting music of traditional music composers. We are very lucky to have Mr McFall's Chamber as our resident house band once again. You can buy tickets for this fab night of music here!
Luc McNally has written music called Where's My Hat?. Here's some information about it.
The music I have written is a combination of three sections, the first and last of which mostly follow the form of traditional Celtic tunes played on steel-stringed acoustic guitar. The middle section is not as trad-orientated; rather, I have taken inspiration from the work of contemporary American arrangers such as Randy Newman and Tom Waits. As well as the dynamic balance between a full quintet and the guitar, I have also attempted to explore the different subdivisions of 7/8 – in some cases I feel this is quite subtle and in others it is quite blatant! The piece takes its name from an incident at Sabhal Mòr Ostaig on the Isle of Skye where a hat was lost and frantically searched for, never to be found. Having witnessed this event, I ended up writing the beginnings of the final section of this piece on the bus back to Glasgow.
You can read about all the composers here.