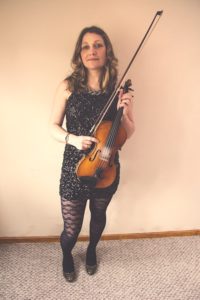 The Distil Showcase will return again to the Tolbooth in Stirling on Friday 6th April 2018 at 8pm. The concert showcases the new and exciting music of traditional music composers. We are very lucky to have Mr McFall's Chamber as our resident house band once again. You can buy tickets for this fab night of music here!
Carly Blain has written music called Relations. Here's some information about it.
My piece is called Relations. It begins with a soft, joyful waltz written for my youngest nephew, Eli Logan Tilley. When writing this tune I wanted to expand the idea of family life and the relationships and bonds it creates. I hope you enjoy it.
You can read about all the composers here.