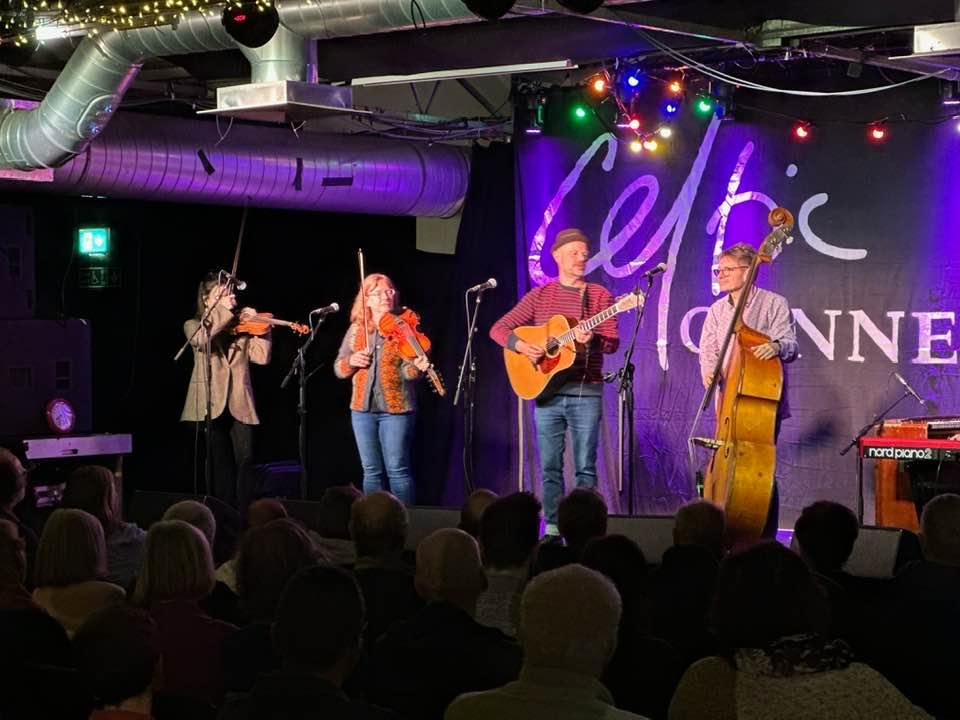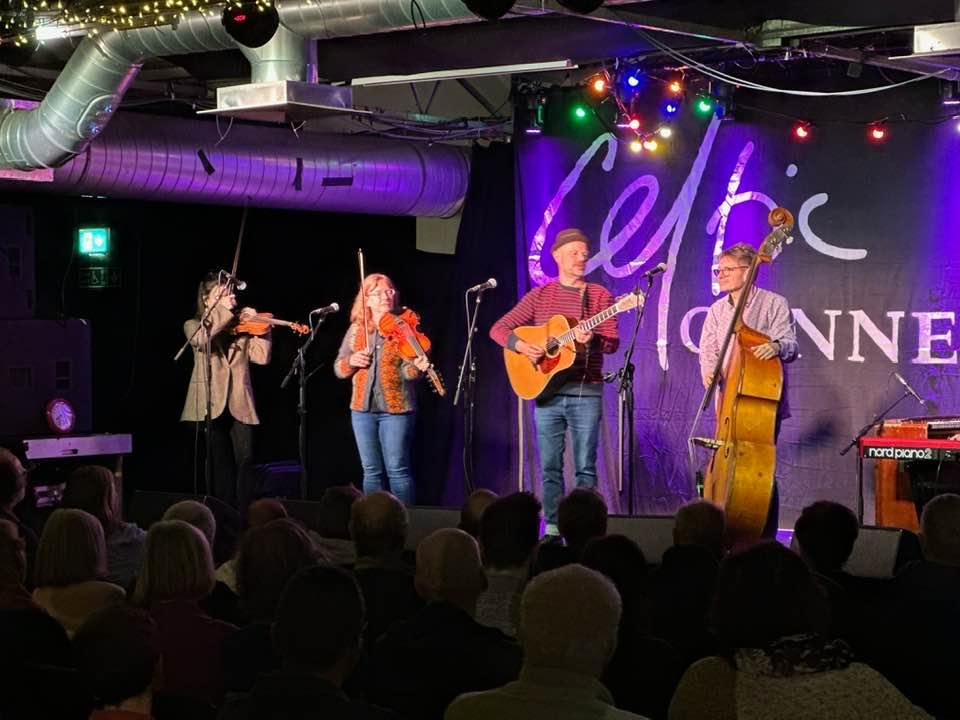 It was great to head to The Drygate, on Friday 20th January to see The Madeleine Stewart Trio and Ian Carr and the Various Artists. 
First on was The Madeleine Stewart Trio who were playing tracks from their new album (due out April https://madeleinefiddle.bandcamp.com/). The trio have obviously been playing together for a long time as they are so in sync as musicians. Their material was a mixture of trad and contemporary compositions and had the audience swinging! I loved the band and I can't wait to hear more from them.
I have followed the work of Ian Carr for over 30 years and he is one of the most inventive and wonderful of musicians. Ian is a one of the best acoustic guitarists ever and not many people get close to his inventiveness. Tonight Ian was playing with his band Ian Carr and the Various Artists who are Maria Jonsson (fiddle), Staffan Lindfors (bass), Laura Wilkie (fiddle) and Thomas Gibbs (piano). They were performing music from their latest album 'I Like Your Taste In Music (https://iancarrmusic.bandcamp.com/album/i-like-your-taste-in-music). The band are so in sync with each other and make Ian's music look easy (even when it isn't). The set ebbed and flowed and highlights included Classic Car Week, The Flow Country and Sarah's Waltz. The capacity crowd loved every minute of this concert and were even joining in with Ian's classic tune Ghan Blenk! Hopefully Ian and band will be back in the UK very soon to perform to more audiences as everyone should get the chance to hear them!