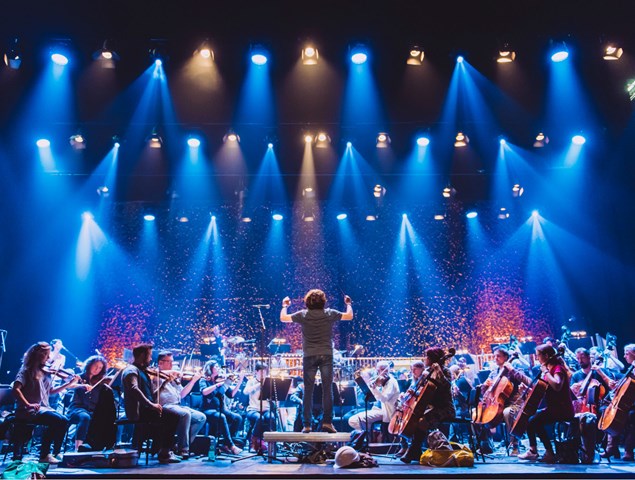 Bothy Culture & Beyond; a music-vision-dance-bike spectacular featuring The GRIT Orchestra & guests with special appearance by Danny MacAskill.
Following its unforgettable debut at the opening concert of Celtic Connections 2015, the groundbreaking GRIT Orchestra presents another spectacular world première – a grand-scale live version of Bothy Culture, the late Martyn Bennett's second album. Bennett's music, a virtuoso fusion of Celtic, Scandinavian and Islamic traditions with techno, breakbeat and hip-hop, has again been orchestrated by violinist Greg Lawson, who also conducts the performance. Comprising around 80 leading folk, jazz and classical musicians, the GRIT Orchestra is a truly unique ensemble, and a thrilling embodiment of Scotland's contemporary musical landscape, the richly hybrid terrain which Bennett so brilliantly mapped and celebrated.
This night of entertainment will feature Scotland's finest fiddlers including Duncan Chisholm, Aidan O'Rourke, Chris Stout, Megan Henderson, Sarah Jane Summers, Charlie McKerron, Eilidh Shaw and Laura Wilkie.
The show features a special appearance by astounding Scottish stunt cyclist Danny MacAskill, inspired by his 2014 film The Ridge (now approaching 55 million YouTube views), which follows his death-defying, world-first traverse of the Black Cuillin Ridge on his native Skye, soundtracked by Bennett's inspirational track 'Blackbird'.
Also featured during the performance will be an exhilarating aerial dance spectacle from Scotland's leading aerial dance company, All or Nothing.