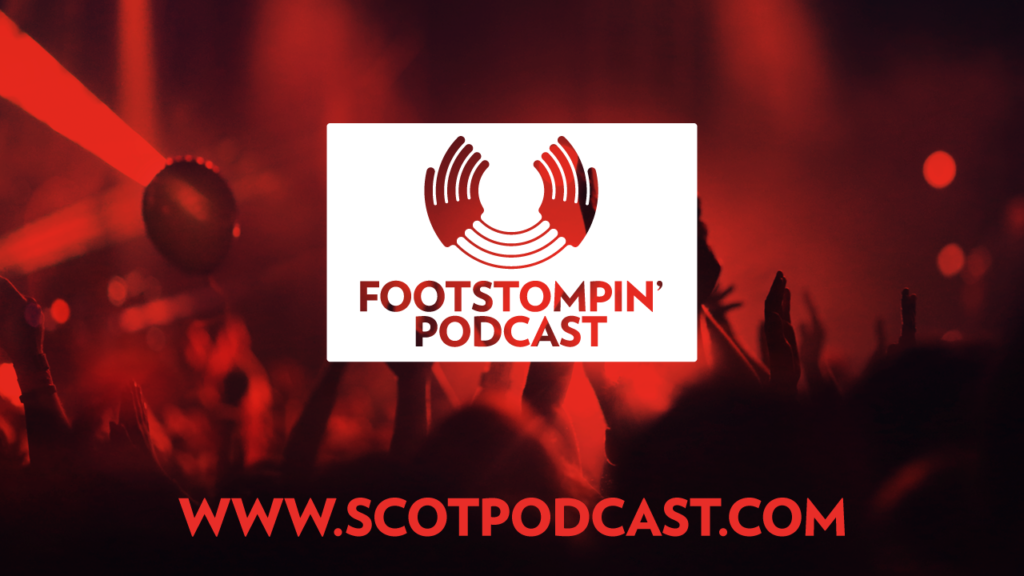 Brighten up your day with the latest Foot Stompin' podcast featuring some great Scottish trad music from Project Smok, Salt House, Innes Watson, Mary Ann Kennedy, Rachel Hair and Ron Jappy, Benedict Morris, Gordeanna McCulloch, Brìghde Chaimbeul, Gráinne Brady, Tom Orr, Tony Cuffe and Shona Mooney.
If you enjoy these podcasts please consider supporting our Patreon www.patreon.com/handsupfortrad
The Fear Project Pt. 2 by Project Smok
https://projectsmok.com
Twine Weel the Plaiden by Salt House
https://www.salthousemusic.com/
Innes Watson's Guitar Colloquium
Track – Doo Da
http://inneswatson.co.uk/guitar-colloquium/
Glaschu by Mary Ann Kennedy
Track – Camanachd Ghlaschu
http://www.maryannkennedy.co.uk/
Sparks by Rachel Hair and Ron Jappy
Track – Looking at a Rainbow Through a Dirty Window
https://www.rachelhair.com/
Reels by Benedict Morris
Sheath and Knife by Gordeanna McCulloch
Track – The Yowie Wi the Crookit Horn (feat. Calum Allan, Erlend Voy & Ronnie Alexander)
http://www.cluthafolkgroup.co.uk/
The Reeling by Brìghde Chaimbeul
Track – A Bhriogais Uallach / Highean Donn nan Gobhar
https://www.brichaimbeul.com/
The Road Across the Hills by Gráinne Brady
Track – The Road Across the Hills
https://grainnebrady.weebly.com/
Off The Beaten Track by Tom Orr
Track – Diddley-I-Pod
http://www.tomorrmusic.co.uk/
The Complete Songs of Robert Burns Vol 1
Track – Yestereen I had a pint o wine by Tony Cuffe
https://raretunes.org/tony-cuffe/
Heartsease by Shona Mooney
Track – Twisted Tunes
http://www.shonamooneymusic.com/
Listen to The Simon Thoumire Podcast here.
More about Hands Up for Trad:
➡️ http://www.handsupfortrad.scot
➡️ http://www.scotpodcast.com
➡️ https://soundcloud.com/handsupfortrad
Facebook @handsupfortrad
Twitter @handsupfortrad
Instagram @handsupfortrad