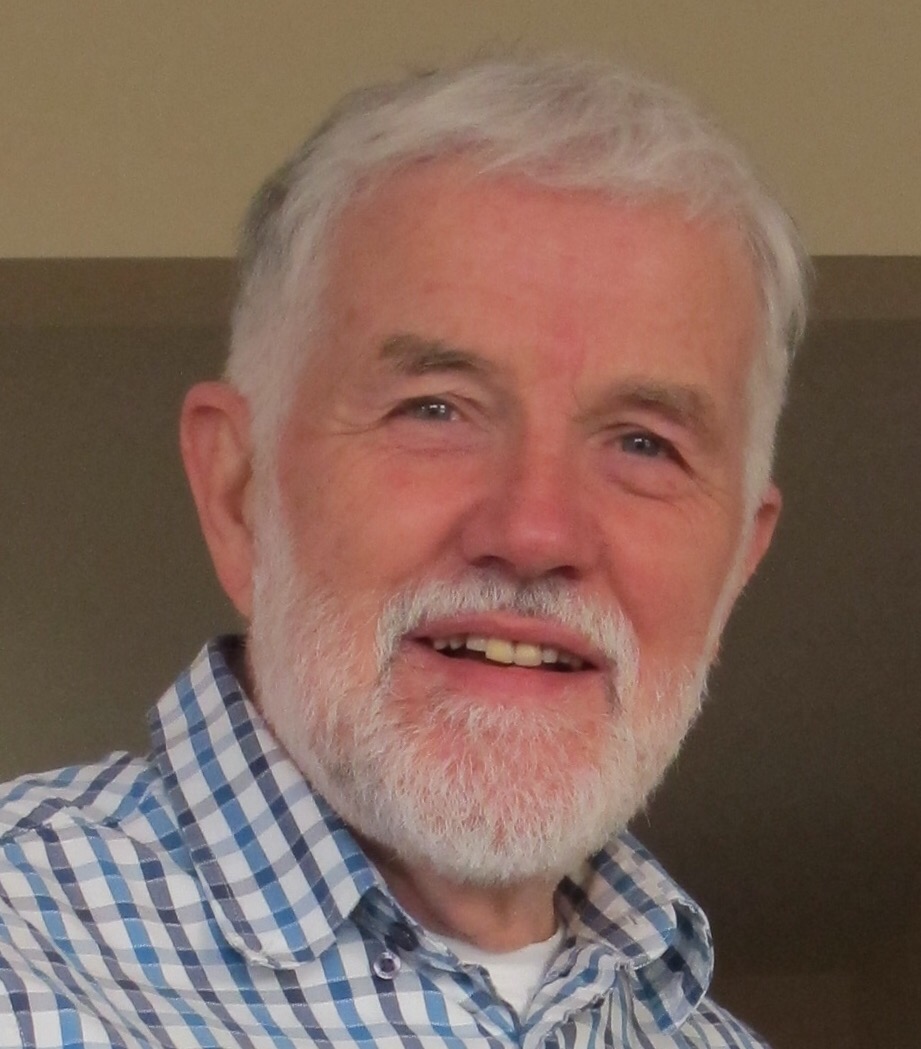 Rod Mackenzie was the inspirational founder, leader and teacher of no less than three Gaelic choirs from the district of Back, in Lewis, which frequently enjoyed success at the National Mòd and other competitions. A deputy head and business studies teacher by profession, with no formal training in music education, he nevertheless, through his enthusiasm and commitment, forged tightly cohesive choirs that not only won medals in themselves but provided a springboard for several solo Mòd gold medallists and other performers.
His musicality has also passed down through his four children, with three of his daughters making their names as the Gaelic singing trio Mackenzie as well as in their own individual careers, while several of his 13 grandchildren are also making their way on the music scene, not least guitarist Innes White.
The man who had such an impact on the music of a community in Lewis, actually hailed from the mainland. Rodney Mackenzie, widely known as Rod, was born to a Gaelic-speaking family in Culkein, Stoer, in Sutherland, in1941, the youngest of five children. His early years had more than their fair share of uncertainty: his mother died when he was just 10 months old, and as his father was posted in Orkney during the Second World War, the family were split up, with Rod and two of his brothers sent to an orphanage in Inverness where they remained until his father remarried in 1945 and re-settled, firstly in Lairg then in Lochinver, where Rod lived until he left home at the age of 17 to study in Glasgow.
While a pupil of Lochinver Primary School, his interest in Gaelic song and choral singing was whetted by its headmaster, Angus M Ross (a post that would later be taken by Rod's brother, Kenny). An enthusiastic supporter of Gaelic language and culture, "Rossie", as he was known, introduced the young Mackenzie to the rudiments of music. A former major in the Seaforth Highlanders, Ross was a disciplinarian but, Rod would recall, "in a positive way. "He used to drill us in sol-fah reading by using the 'modulator' sheet and a wooden pointer and it worked. To this day I can sight-read sol-fah music, all thanks to Rossie."
Rod also gained experience through the Lochinver School Choir which Ross led, competing in local and national Mòds. It wasn't just through formal education that his musical experience developed, however. During his teens and early adult years, he sang with his brother, Kenny, Kenny's wife, Marlene, her sister Joan and others including Rossie's son, Willie, and Hughie Ross (no relation), who had formerly played with the Strathpeffer Dance Band, and as a concert party, they sometimes appeared with the Lochinver Dance Band. Rod, Kenny, Marlene and Joan continued to sing together in close harmony in both Gaelic and English throughout a large part of their adult lives.
Rod trained as a business studies teacher in Glasgow, where he met his wife, Alison, with whom he would have four daughters – Sheila, Eilidh, Gillian and Fiona.
In 1972 his work took the family to Lewis, where he taught in the Nicolson Institute in Stornoway, initially living there before moving to his beloved village of Gress, in the district of Back, which he would later describe as his favourite place on earth, along with Assynt. He taught at the Nicolson until his retirement, then in 2002 he and Alison moved to Ross-shire to be nearer family.
He has described their time on Lewis as the best years of their lives: "Living on a beautiful island among the most wonderful, caring and kind people on earth, and where our girls were able to soak in all the wonderful language, music and culture of Gaeldom which has become such a central part of our family life. We are so delighted that all our 13 grandchildren have been through Gaelic medium education in Dingwall, Inverness and Edinburgh and are now fluent speakers – a wonderful gift for life!"
It was in 1978 that, concerned that there was no local school or community choir and mindful that the 1979 National Mòd was planned for Stornoway, the first time the national event had been held in the Western Isles, he was inspired to start a children's choir, initially called Back Junior Gaelic Choir but a few years later changing its name to Còisir Òg a Bhac. He then formed Còisir Loch a Tuath for 13-18-year-olds, then some time later, in what he termed "a sort of natural evolution", the adult Còisir Sgìr' a Bhac came into being.
He regards working with all of them as amongst the most enjoyable and rewarding years of his life. "To see these folk from our local community develop into such a musically satisfying and socially cohesive 'family' was so personally fulfilling and satisfying."
All of which took time and patience, and could not have been achieved without the emotional and practical support of Alison, who also sang in a choir with him in their early days in Lewis.
He found young choir members' parents supportive and also reckons he tapped into a lot of "raw talent" within the community but, considering his lack of formal training in music teaching, it was his passion and commitment that had a lot to do with these choirs' successes.
As one long-standing choir member, Diane Macleod, puts it: "Rod – or Ruaraidh, as I know he likes to be called – could bring out of us what we didn't think we could do!"
Even after his retirement, Rod could be found singing with Còisir Sgìr' a Bhac – the last time was at the National Mòd in Thurso in 2010 – the same year that both the Traditional Gold Medal winners, Margaret MacLeman and Eoghainn Macleod, came from the choir. More than just bringing silverware to the Back district, however, the choirs brought the community together to perform for local charities and care homes as well as at other local events.
Another member, Murdo "Cloudy" Macleod, says that his 26-year involvement with Còisir Sgìr' a Bhac was "down to Rodney's encouragement and tutoring at the beginning. He has single-handedly brought our district of Back to the forefront of Gaelic music – all without looking for recognition or acclaim for himself, but simply for his love of Gaelic singing."
And the acclaimed singer, piper and actress Anna Murray, a former member of Còisir Loch a Tuath, credits Rod for launching her on her musical journey, describing him as "an inspirational music educator. Rodney's door was always open to anyone and everyone who wanted to sing, and especially those who feared they couldn't. He taught us to really listen and to never forget the listener.
"His selfless dedication and encouragement to our community and singers is an inspiration and something for which we will be forever grateful."
Rod passed away in February 2017.