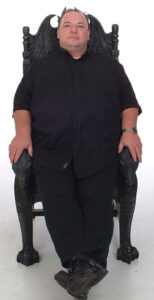 Mick West is a singer of traditional Scottish music and is considered by many to be one of the finest interpreters of traditional song, attracting worldwide critical acclaim. Mick has toured far and wide, including Russia and Japan, but it is in his hometown of Glasgow where he has been a key figure for many years in putting and keeping folk music on the map.
A lover of song since he was a child, when he sang in the church choir and round Scout campfires, it was after a move from Glasgow to Boscastle in Cornwall as a teenager, however, that his love of folk music was kindled. There he listened to local farmers singing their traditional songs. On return to Glasgow as a lad of 19 years, Mick's interest in Scottish folk song led to him forming his first band – Molindinar.
He was also responsible for starting the Partick Folk Club in Glasgow's West End in 2002, and for years he was the man behind the Partick Folk Festival. Mick was traditional song tutor at Plockton School of Musical Excellence and Traditional Music.
Mick also has a great fondness for traditional Irish songs and is equally at home singing these. He is a versatile performer, who just loves to sing, whether it be as a solo artist or with the Mick West Band.