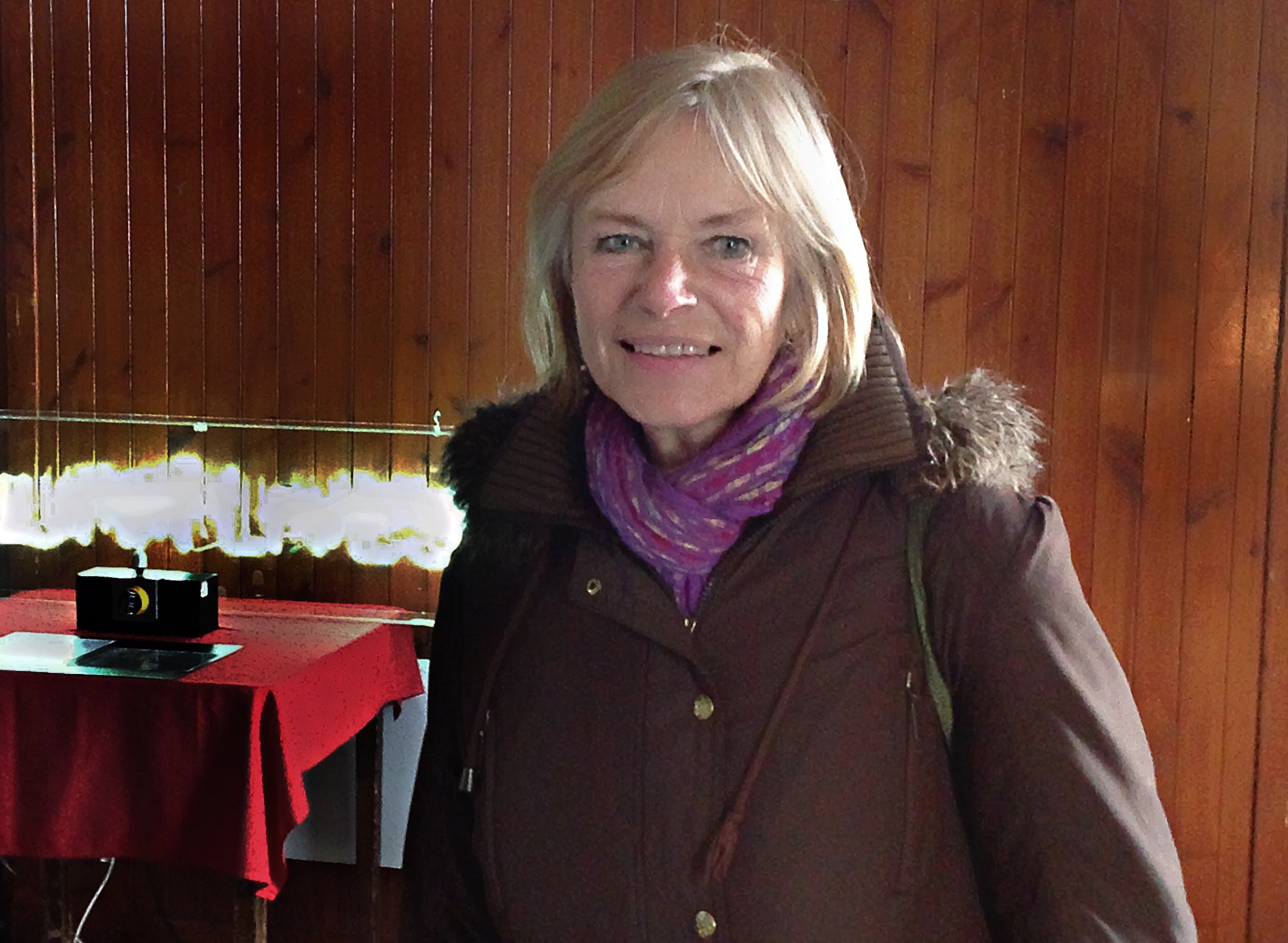 Joan Moran has been putting Jura on Scotland's cultural map since she was one of the founders for the famous Jura Folk Festival 26 years ago. Her tireless work has seen her achieve her goal of providing some of Scotland's best music in one of the most remote islands off the West of Scotland. Jura Music Festival has hosted some of Scotland's best-loved and successful traditional musicians, and has provided a platform for locals and young people to perform and play music since it's inception in 1994.
Originally from Clydebank, West Dunbartonshire, Joan loved music from an early age. Growing up, all styles of music were played around the house but mostly classical and opera music. She particularly remember being sung Gaelic hymns by her Granny. Joan left school at the age of 16 and started her family at aged 17, and made the move to Jura 46 years ago when her then-husband saw an advert for a job vacancy at a distillery on an undisclosed island off the West of Scotland.
The local session scene in Jura inspired Joan's three sons to get involved with music, with all three of them learning how to play traditional music from local musicians. The accessibility of traditional music was something that Joan became increasingly passionate about, coming to fruition after she attended the first ever Celtic Connections in 1994 where she saw acts like Tony McManus and Capercaillie. It was after attending Celtic Connections that she was inspired to make Jura part of the touring circuit, bringing world class acts to the remote island to inspire young people and provide an environment in which locals could share and enjoy music with each other.
Over the coming years, the festival set up a committee drawing on the expertise of members of the local community, including her son who took on the role of Artist Booker after he completed his degree at the Royal Conservatoire of Glasgow (then RSAMD). As the festival grew in popularity and size, Joan oversaw the setting up of the Youth Education Programme, a scheme wherein Jura Music Festival offers grants to young people to encourage their interest in music. Through this Programme, the grant have provided local schools with instruments, and also set up workshops as part of the festival. Most recently, the programme has facilitated video link lessons from musicians such as Robert Robertson (Tidelines) to after school clubs, offering young people tuition from artists who can be hard to organise lessons with when living away form the mainland.
Organising a festival on a small island has challenges, and has seen logistical issues come up over the years that Joan and the committee have had to overcome; from hiring equipment to arrive on the island, to organising additional ferry links for festival go-ers, and all alongside the unpredictable and extreme weather of the Inner Hebrides which can slow operations up. Last year, at the 25th year of the festival, the island was at it's capacity with all local B&Bs and residencies booked up, there were more people camping than ever. The festival has put Jura on a global stage, with visitors coming from across the UK and Europe and even as far as South Africa.
Joan's love for people and traditional music is what keeps her motivated to continue running Jura Music Festival, as well as offering young people the opportunity to see live music. As well as bringing in a lot of business and tourism, the festival brings the whole island together and allows the enthusiasm and excitement for traditional diffuse from the main vein of Scotland to the more remote areas. By starting Jura Music Festival, Joan has shaped the island's cultural impact on Scottish music, both by placing Jura on the Scottish gig circuit and also by encouraging young people's involvement in music through education and facilitation.