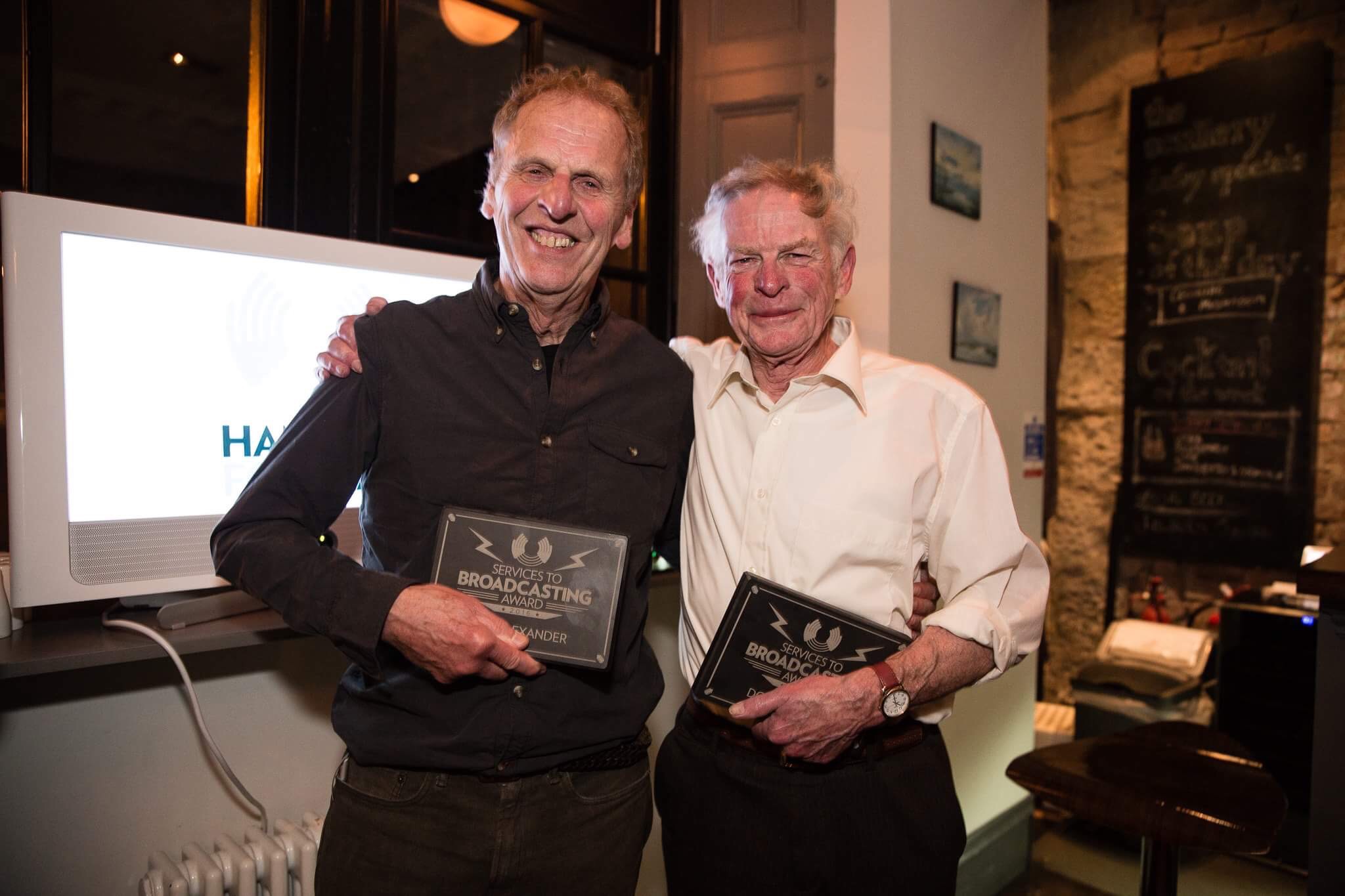 In these days of multiple-choice viewing it's hard to imagine that the arrival of a fourth channel on UK television was quite an event. As Channel 4 prepared to go on air in 1982, a group of film makers were determined that Scotland and Scottish culture should have good representation on this new medium and two of them, Douglas Eadie and Mike Alexander, made a particularly strong case.
Working separately, Eadie and Alexander had been regarded as the young stars of the Scottish film industry a few years earlier, Alexander having succeeded in getting the first Scottish production onto the BBC 2 network with a film about Scottish 400 metres specialist David Jenkins at the Montreal Olympics. Soon afterwards, Eadie placed the first Scottish production – a dramatized documentary about Perth-born poet William Soutar, The Garden Beyond – on the BBC 1 network.
Having cooperated well politically in their representations to Channel 4, the two decided to try a production partnership and they then placed the first Scottish production on the new Channel, How to Be Celtic. Taking an alternate view of Sam Johnson's famous dictum that patriotism is the last refuge of the scoundrel and chastened by the outcome of the 1979 Scottish devolution referendum, Eadie and Alexander worked on the basis that music is the last refuge of the patriot. How to Be Celtic thus examined the relationship between politics and music in Brittany, Ireland, Wales, Cornwall and Galicia, as well as Scotland, and had two significant outcomes.
The series gained Channel 4's confidence in Eadie and Alexander's work and showed Eadie how well Alexander related to musicians and got the best out of them as a producer. Back in the mid-1970s Eadie had made a public service film about how to drive safely on single track roads in the Highlands. This featured fiddler Aly Bain and singer-guitarist Owen Hand being driven around in a Bentley. In making what became the longest-running public service information film ever, Eadie became aware of Bain's knowledge of American music. His idea to put Bain and Alexander together resulted in Downhome, a popular series in which Bain travelled around America meeting and playing with fellow fiddlers.
Whether by accident or design, Downhome's itinerary omitted Louisiana and when Channel 4 launched an open competition to find a New Year special, Eadie and Alexander pitched Cajun music as the most danceable music on the planet in front of 150 of their peers at Edinburgh Television Festival. They got the money and took themselves and Bain off to Louisiana, where they had a ball and filmed it.
Further series, the Shetland Sessions, exploring islander Bain's links with his home music scene, and Aly Bain & Friends, followed and continued the cycle of success. Then, like many a good idea, Transatlantic Sessions came to Eadie, Alexander and Bain simultaneously one day in the pub as they asked each other, what should we do next?
They'd been all over the US and met countless musicians who had family roots in Scotland and Ireland, so instead of going back over there, why not invite the Americans over here to sing and play with Scottish and Irish musicians?
Launched in 1995, the result has become an enduring phenomenon of UK broadcasting, with spin-off recordings, sold out concerts at Celtic Connections and an annual tour, and after six series its popularity continues to grow. Plans are well advanced, at the time of writing, for a series of six hour-long programmes drawn from existing footage to be shown via WGBH-TV in Boston on American television. Bain and his co-host and co-musical director, dobro master Jerry Douglas, have been filmed on location in Scotland promising beautiful scenery and exclusive music sessions and the expectations are that Transatlantic Sessions will continue the success the programme has enjoyed on the UK network when it transfers to the other side of the Atlantic.
It's a measure of Eadie and Alexander's work that country music sweetheart Emmylou Harris, who like James Taylor, Rosanne Cash and Jerry Douglas himself has joined the sessions back in the land of her forebears, was so enthusiastic about working on the programme that, during a trip to London to appear on another television programme, she called and offered to come up to Scotland for another few days – for no fee.
That this unscheduled appearance on the programme by Harris softened another participant from this side of the pond into signing a contract he had previously viewed with suspicion is a story best left to Eadie to tell in a quiet off-duty moment.