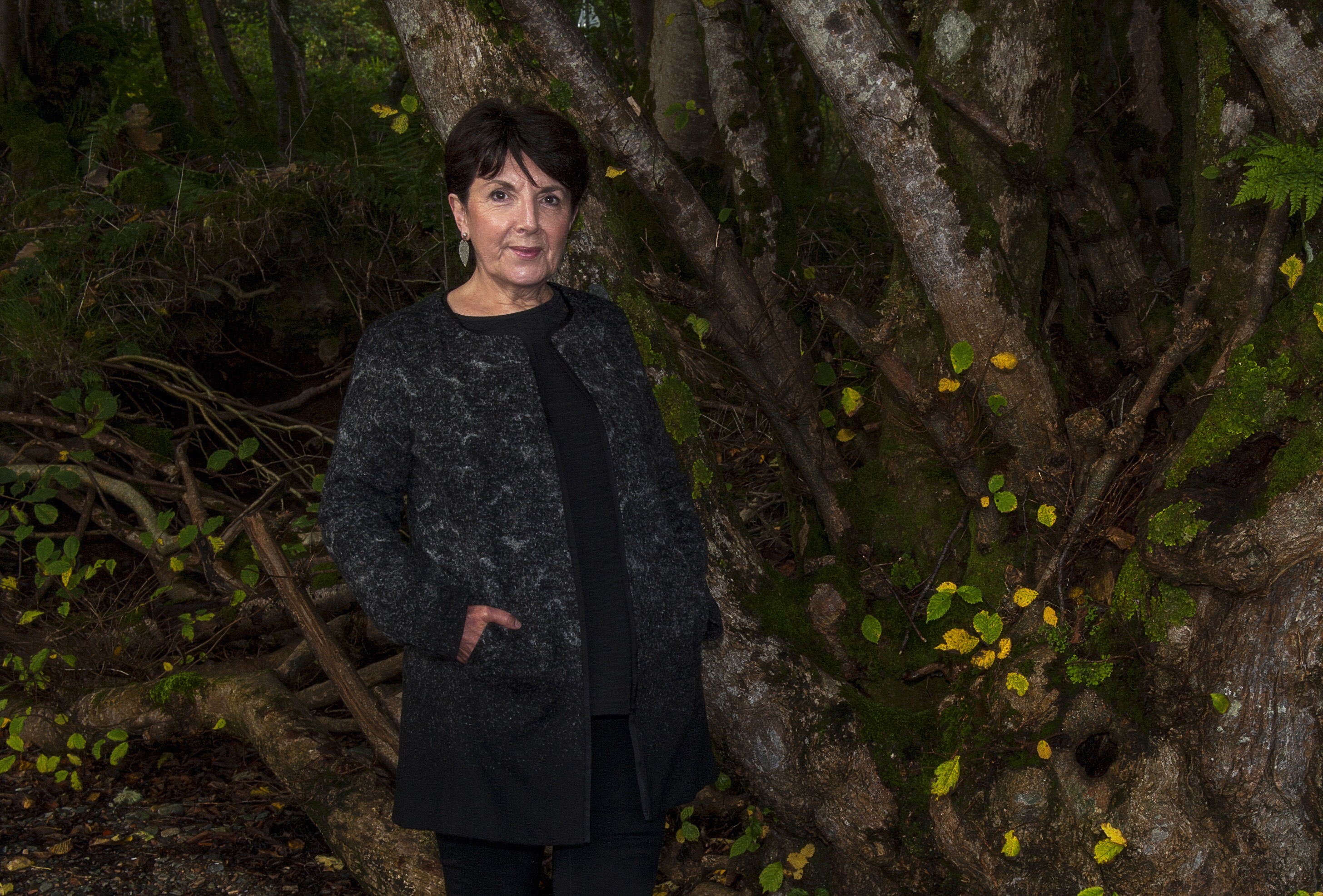 One of Gaelic singing's greatest voices, Christine Primrose has taken a talent she describes as a natural part of her early life on the island of Lewis and discovered its power to move people all over the world. From Canada to Canberra, where she has been appointed a Fellow of the Australian National University, Christine has charmed audiences with the sheer soulful authenticity of her singing.
Christine was born in Carloway on the west side of Lewis and grew up in a Gaelic speaking community where her mother sang and where Christine learned her first songs. There was no shortage of singers locally but from an early age people would ask Christine especially to sing. It was just something she did and even when she won the Gold medal in traditional singing at the Royal National Mòd in 1974 she had no thoughts of making singing her career.
In the culture she grew up in, people sang but they had jobs and eventually Christine found her way into the position of PA at Sabhal Mòr Ostaig, the Gaelic College on Skye. She was, she readily concedes, hopeless in admin and she once happened across by accident a damning memo from her boss confirming her assessment.
By this time, however, she had followed up her Royal National Mòd success by winning the traditional singing award at the Pan Celtic Festival in Killarney in 1979 and by recording her first album, the ground-breaking Àite Mo Ghaoil for Robin Morton of Temple Records who championed Christine and organised her first tour of the U.S. with the harper Alison Kinnaird.
Despite the misgivings of people from home, who genuinely couldn't believe that Christine was singing Gaelic songs to audiences who didn't understand a word of Gaelic, part of the reason for the aforementioned memo was that these audiences liked what they were hearing so much that Christine was habitually, in office parlance, away from her desk. Often this was for the best of reasons, such as singing at the Smithsonian Institution in Washington or appearing with Tag Theatre Company on a three-month run.
In 1990 Christine and Alison Kinnaird released the Quiet Tradition album and three years later Sabhal Mòr Ostaig lost a PA and found a singing teacher who has gone on to become a much revered and cherished Head of Gaelic Song. Christine also teaches singing on fiddler Alasdair Fraser's long-running annual fiddle camp at Sabhal Mòr Ostaig and has given workshops at his Valley of the Moon fiddle camp in Northern California as well as for the New York Caledonian Club.
Although not the most prolific visitor to a recording studio, Christine, who won the Gaelic Singer of the Year title at the Scots Trad Music Awards in 2009, has featured on Mairidh Gaol is Ceòl with the Gaelic supergroup Mac-Talla and on An Turas with Brian Ó hEadhra and she released her own album Gun Sireadh, Gun Iarraidh in 2001. In 2017 she released her masterpiece, Gràdh is Gonadh – Guth ag aithris (Love and Loss – a Lone Voice), an hour of unaccompanied Gaelic singing delivered with the clarity and emotional expression of a true and very natural virtuoso.