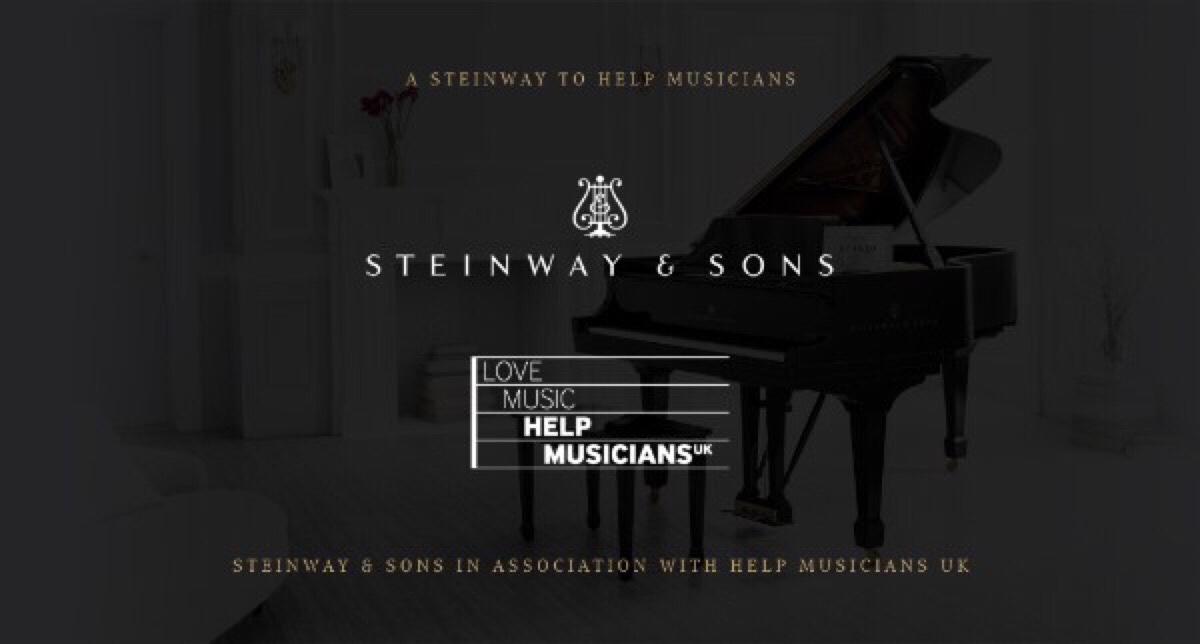 Steinway have been building quality pianos for over a hundred years, applying skills handed down from master to apprentice, for generations. For two days only, on Friday 28 September and Saturday 29 September, Steinway are offering the opportunity to purchase one of their iconic pianos at a significantly reduced price, with a portion of the proceeds donated to Help Musicians UK.
100% of this money will go directly towards supporting musicians and those working in the music industry across the UK.
If you or someone you know has always dreamed of owning a beautiful Steinway piano, this could be your opportunity! Please share this with anyone you think might be interested in buying a piano in the sale and supporting Help Musicians UK at the same time.
We would like to express our gratitude to Steinway for inviting us to be their partner, and to you for your continued support of Help Musicians UK, enabling us to transform the lives of musicians in need.
https://www.helpmusicians.org.uk/news/latest-news/help-musicians-uk-partners-with-iconic-piano-brand-steinway-