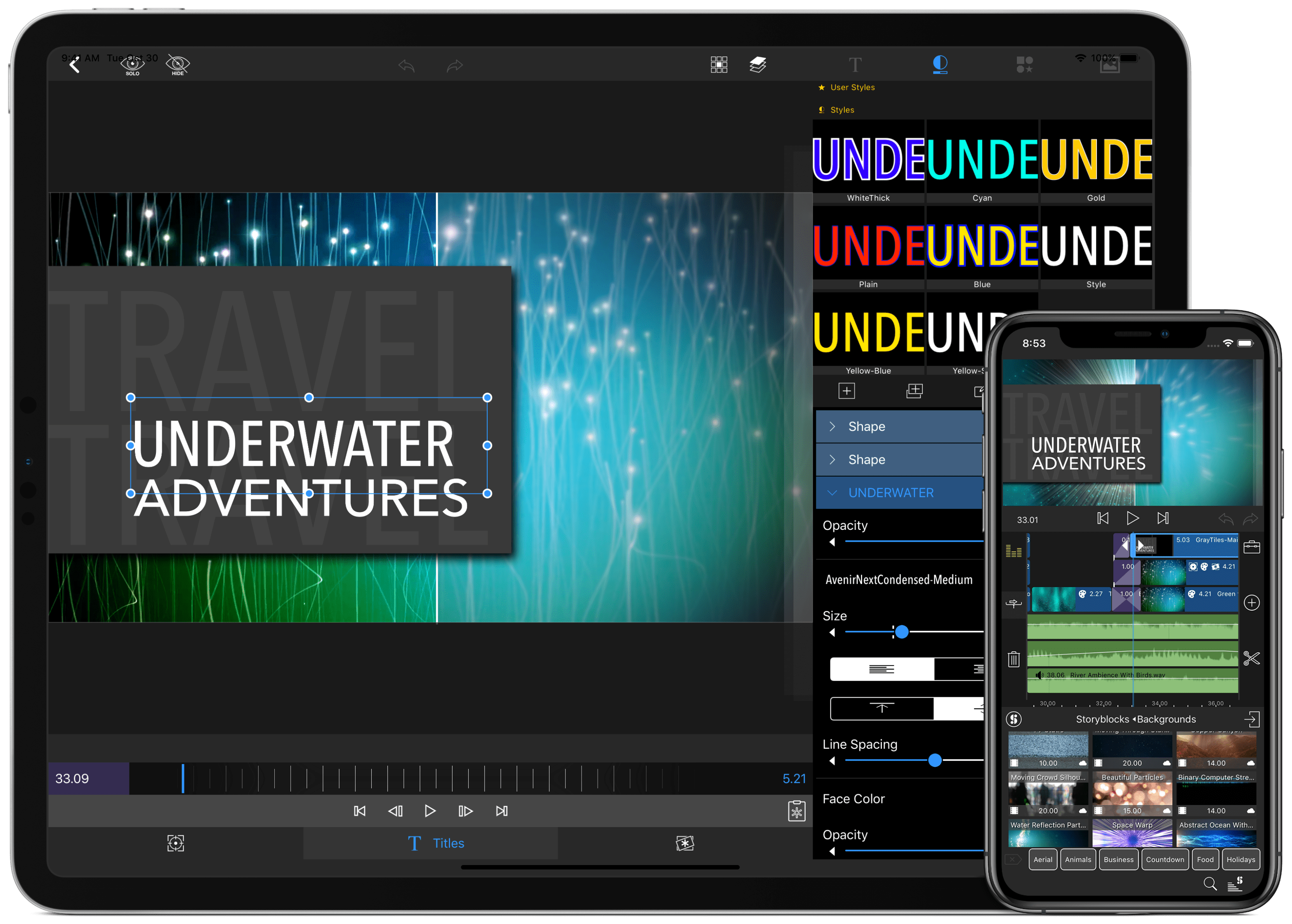 I've been using this great app on my iPhone / iPad for making short social media videos. I really like it and find it very useful. It is great also for Instagram videos. It does most of the things that you would need that you get in the bigger programs like Final Cut and Premier Pro including key frames and basic colour correction. Here's some of their promo bumpf!
LumaFusion – professional video editing
LumaFusion is a powerful multi-track video editor used by mobile journalists, filmmakers, and professional video producers to tell compelling video stories. If you are a professional or aspiring producer, journalist, or filmmaker, if you have a video story that's begging to be told, if you want to use the latest technology for iPhones and IPads; LumaFusion is the premier professional video editing and effects app for you. If you're not a "Pro" yet, our video tutorials, world-class free support, and an incredible community of video enthusiasts and professionals on our forums will help you get there.
LumaFusion is produced by the original creators of the award-winning Pinnacle Studio App, and this time we've created the most powerful tool ever for mobile video editing.
Find out more https://luma-touch.com/lumafusion-for-ios-2/
Did you know you can get Cubasis for iPad? It's pretty good too!