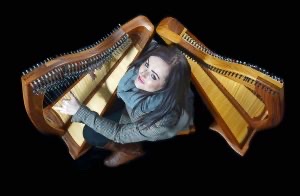 Hi everybody, we are very happy to announce the very first Hands Up for Trad Meet Up on Tuesday 29th October at 1pm – 3pm. The venue will be Tinderbox Charing Cross – 24 Charing Cross Mansions, Glasgow G3 6UJ.
The main reason behind these meet-ups is simple. They are an opportunity to come along where other musicians will be at the same time, meet new people and have a chat. There is nothing to worry about – just come along and say hello.
We are very lucky that musician Rachel Hair is going to come along and talk to us about how to prepare for Brexit. You'll have the opportunity to listen and ask Rachel questions about what she has learnt. Of course we all know that there is no clarity about Brexit however Rachel knows more than anyone else I've talked to!
This is a free event however you will have to buy your own coffee!