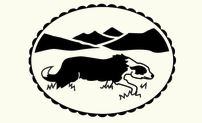 Weel duin tae Matthew Fitt wha hae bin nominatit in Scots Bairns' Book o the Year sponsored by Scottish Government in the Scots Language Awards. Vote now!
We askit Luath Press o Matthew Fitt thae speirins. Vote now!
Tell us aboot yersel or yer ootfit.
The Laddie, The Mowdie, The Tod and the Cuddie published by Luath Press is a Scots translation by Matthew Fitt o Chairlie Mackesy's bestsellin tale o innocence and experience, The Boy, The Mole, The Fox and the Horse. The joco philosophical blethers atween the laddie and the three animals thegither wi Mackesy's bonnie illustrations chapped a chord in the time o lockdoon.
Whit wis it got ye involvit wi the Scots leid?
Tae gie Scots writers the chaunce tae express their voice and view o the warld.
Ony particlar career heighlichts
Aw the Scots titles we've published.
Wha's yer plans fir the days aheid?
Tae publish mair guid scrievin in Scots.
Read more about Matthew Fitt
https://www.luath.co.uk/product/the-laddie-the-mowdie-the-tod-and-the-cuddie
Facebook: https://www.facebook.com/LuathPress/
Twitter: https://twitter.com/luathpress
Instagram: https://www.instagram.com/luathpress/
The Scots Language Awards are in the Gardyne Theatre, Dundee on 25th September at 7pm. Tickets are available to buy here: https://www.gardynetheatre.org.uk/show/the-scots-language-awards/ Performing on Saturday 25th September include Ellie Beaton, Anna Stewart, Gemma Johnson and more to be announced.
If you would like to support Hands Up for Trad in their work with Scottish trad music and musicians please consider supporting our Patreon campaign. We have 3 tiers starting at $1 a month and everything helps support us in our work. Read more at www.patreon.com/handsupfortrad